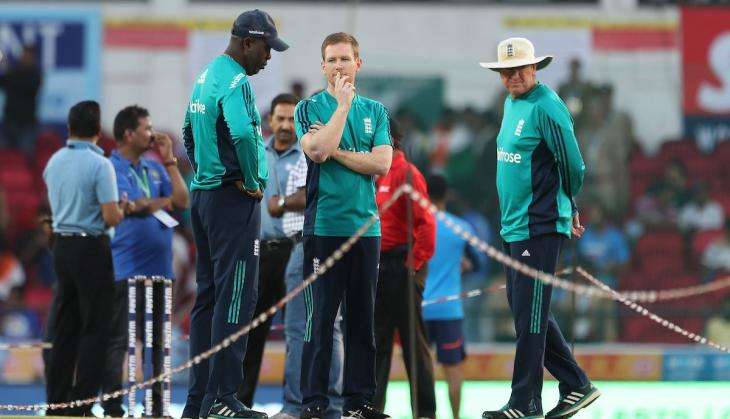 England skipper Eoin Morgan has been left extremely frustrated with the umpiring decisions that went against his team during their five-run loss in thrilling Nagpur T20 against India, particularly that of Joe Root in the last over of the chase.
Root was adjudged LBW by umpire C Shamshuddin on the first ball of the last over when England needed eight runs. The decision in India's favour apparently proved to be the turning point of the match and allowed the Virat Kohli-led side to level the three-match series. As it turned out to be, Root and Jos Buttler and could score only two runs off the last over, bowled by Jasprit Bumrah.
However, in the replays, it was visible that Root had edged the ball before it hit his pad.
Another decision that went against England was when Shamshuddin gave Kohli a reprieve when he appeared to be LBW on seven during the first innings.
"There is extreme frustration, absolutely," ESPNcricinfo quoted Morgan as saying after the match.
"It shifted momentum, first ball of the 20th over, losing a batsman who's faced [almost] 40 balls on a wicket that's not that easy to time it is quite a hammer blow. It's proved very costly all things considered. A couple of decisions didn't go our way and we still should have won the game and that's a big positive for us. That we didn't, is disappointing."
When asked if the visitors wou