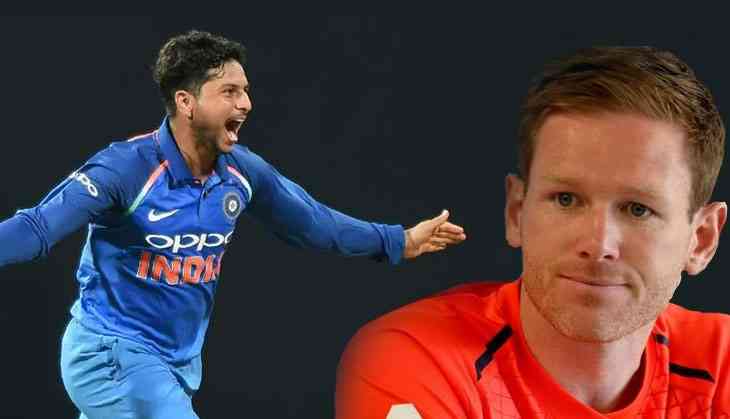 In glorious sunshine at Old Trafford in a hot summer Virat Kohli's juggernaut is leading by margin of 3-1 in three match T20 series. The second game of the T-20 series will be played in Cardiff on July 6.
Kuldeep Yadav and KL Rahul were the star performer's for Indian cricket team.
Indian wrist spinner Kuldeep Yadav who bowled Eoin Morgan, Jonny Bairstow and Joe Root in the same over on his way to his first five-wicket haul in T20Is said that the variation in pace that he excute was key in thrashing England's batting line up.
As per reported in Times Now Kuldeep yadav cited that- "The ball wasn't turning much, (Yuzvinder) Chahal, who bowled before me, also confirmed the same, so I focused on varying my pace, and the flight of my deliveries.
This was the key and it helped me in getting the wickets. I don't think about the batsmen while bowling, I focus on what I can do," he said. "Sometimes, however, you need to consider the batsman.
When I was bowling to Jos Buttler, because I know him well, have bowled a lot to him in the IPL, I knew that he wouldn't take risks against me and would only take singles, which I was happy to give."
England skipper Eoin Morgan Cited that- "Kuldeep is a very big threat - we knew that. We maybe need to be a bit better with the way we go about our business."
"Everything seemed to happen pretty quickly so that's something we will assess between now and the next game. Make sure our plans are the right ones and stick with them".
Also Read: India Vs England: Virat Kohli's reaction when Kuldeep went aggressive over KL Rahul is shocking; watch video
The only England player to really trouble India was wicket-k ..