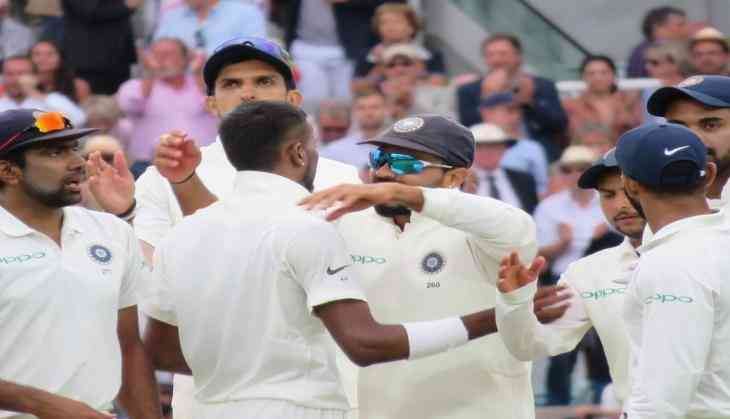 Former India skipper Sunil Gavaskar cited that Virat Kohli's men needed to get out of Lord's and reach Nottingham as early as possible to start practice for the third Test at Trent Bridge.
Gavaskar also cited that there should be no need for playing with two spinner's while in the middle order India need to get in Karun Nair for the third Test against England.
Virat Kohli and team management may ring in a couple of changes for the third Test against England as England completed a crushing innings and taken a 2-0 lead in the five-match series.
Former Indian skipper Sunil Gavaskar cited that "I don't think there will be any more room to play two spinners except at the Oval. I think it makes sense to bring in Karun Nair as an extra batsman at No.6; particularly because, Virat is also not 100 percent." as reported in DNA.
When you have lost two Tests and are mentally down, someone who has not been part of a losing eleven may be in better space. I would also want Rishabh Pant to come in place of Dinesh Karthik with the gloves to add some depth, "Gavaskar said.
"You don't just need net practice but practice matches also. One should strive for practice games between third and fourth Test as well when there is space. There may possibly be some new players coming in after the third Test and they need some practice time as well".
"These things have to be thought about. I have been saying this since January when the South Africa tour was lost. But perhaps we are old-fashioned, who don't understand modern day cricket," any angry Gavaskar added.
Also Read: India Vs England, 3rd Test: Jasprit Bumrah fit, Rishabh Pant may replace this Indian cricketer; find out here