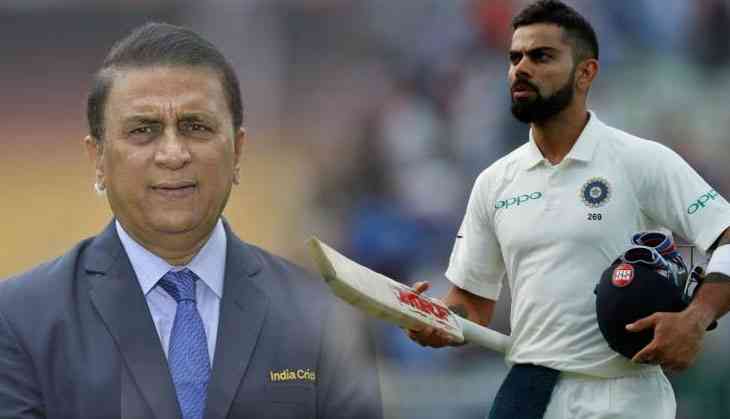 England's paceman James Anderson is enjoying the competition against the Indian skipper Virat Kohli as England brigade bowled out Indian team for a miserly 107 in 35.2 overs on the second day of the second Test match at Lord's.
Sunil Gavaskar heaped praised on the Kohli's adjustment with the bat speed as compared to India tour to England in year 2014.
Earlier, MS Dhoni led Indian cricket team were beaten 4-0 in 2011 and also lost the 2014 series in England. Virat Kohli is the first batsman to score 10,000 runs in Test cricket.
Former Indian skipper Sunil Gavaskar cited to reporter's that "It's brilliant! The adjustment that he's made in his bat speed. In 2014, he was feeling for deliveries outside the off-stump. Now he's waiting for the ball to come, not pushing at the ball as much. At the start, he does. But that happens with everyone," as reported in Indian Express.
"The way he's made that adjustment, mental adjustment, that is brilliant, fantastic. And that is the reason why he was able to get big runs. It's just that little technical adjustment where he's not pushing and playing close to the body," explained Sunil Gavaskar.
"We did not except such a thing because in June and July the weather was like you get in India. You can never be prepared for these kind of conditions. For players from the sub-continent, it's not very easy, which is why I keep saying one must play more red-ball cricket, because that gives you a little bit of idea.
"You may not get world class bowlers but at least you will be playing first class bowlers," said the batting great.
Also Read: India Vs England, 2nd Test: England pacer James Anderson's statement over Virat Kohli will leave you in shock!