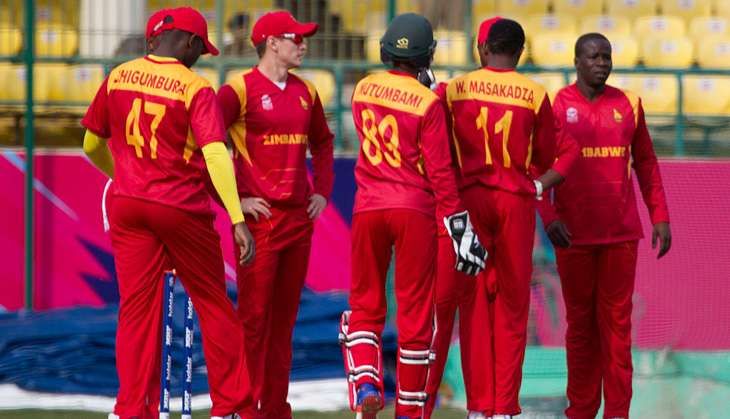 The fact that the young and inexperienced second-string Indian team has got the better of the full-strength Zimbabwe side for the second time in three days didn't just leave the hosts red-faced, but it has also disappointed the home fans.
After a clinical win in the first ODI, MS Dhoni-led India continued to trouble the hosts in the second ODI where they registered an eight-wicket win to take an unassailable 2-0 lead in the three-match series.
While the Indian selectors were thoroughly impressed with a fine showing by the youngsters, the Zimbabwe players and coach attracted a lot of criticism from the agitated fans.
'Castle Corner' at the Harare Sports Club is a section in the stands that accommodates a small but immensely passionate set of fans who came together to form the Zimbabwe Cricket Supporters Union more than a decade ago.
The group of supporters, who would usually sing and dance to support their national team, occupied the seats at 'Castle Corner' holding up banners and shouting emotional chants to showcase their displeasure at the home team's performance in the series so far.
Twitter Photo
"Zimbabwe cricket players should be arrested and face treason," a banner read. "We Cannot support disaster, catastrophe, quagmire of epic proportions," was written on another placard.
While their fans came out all guns blazing against the team, Zimbabwe's interim coach Makhaya Ntini also expressed his disappointment at the performance of his side. "I almost hanged myself," he said.
"If there was a tomato tree outside I would have hanged myself in that tomato tree. It's no good. We have experienced players with us who can easily read the game. We were in the perfect position," Ntini said after losing the second ODI.
Trailing 0-2 in the series, Zimbabwe's top-order batsman Vusi Sibanda revealed, "I heard some of the words that came out and they're obviously not nice. We're representing our country and they're as disappointed as we are."
"We want them to stand by us when things aren't going well so we can pull in the same direction, because otherwise we can't achieve anything."