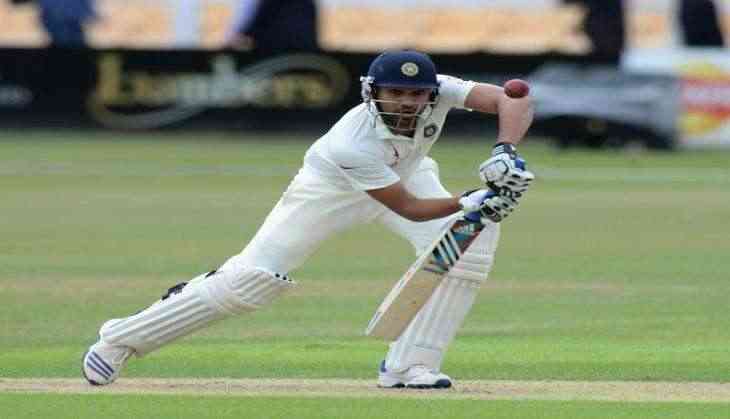 On the first day of the second test match being played at the Vidarbha Cricket Association (VCA) Stadium in Nagpur, Sri Lanka started a slow and poor start in the first session against India on 24th November. Meanwhile, a video is making rounds on internet in which Indian batsman Rohit Sharma was spotted playing with spider camera.
Rohit has been included in the squad in place of injured Mohammed Shami. But in the first session of the first day, Rohit started doing something unusual on the ground which has grabbed attention of the player that were present on field.
This incident was occurred in the 12th over against Sri Lanka, Rohit was standing on the point and started grabbing spider cam on the field. It seemed as if there was any war between Rohit and Spider Cam. He was not ready to leave the cam. But after a while, when the bowler went to bowl, he himself started fielding and left it.
In this year, Rohit has not played any Test match due to the injury problem. Rohit has so far scored 1184 runs in 21 Test matches at an average of 37.