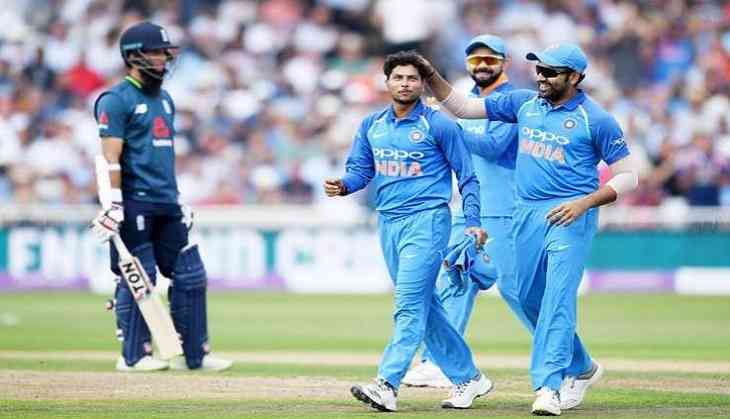 We must be thankful to Kuldeep Yadav and Rohit Sharma, who played superbly in the three-match ODI series against England. Their superhit performance made the team to win the match by 8 wickets which were played at Nottingham's Trent Bridge ground on 12th July.
In the match, left-arm wrist-spinner Kuldeep Yadav has taken six wickets while Rohit Sharma hit his 18th ODI century in the ODI match which helped the team to registered the victory against an English team. At the same time, Indian cricket team leads by 1-0 after defeating England.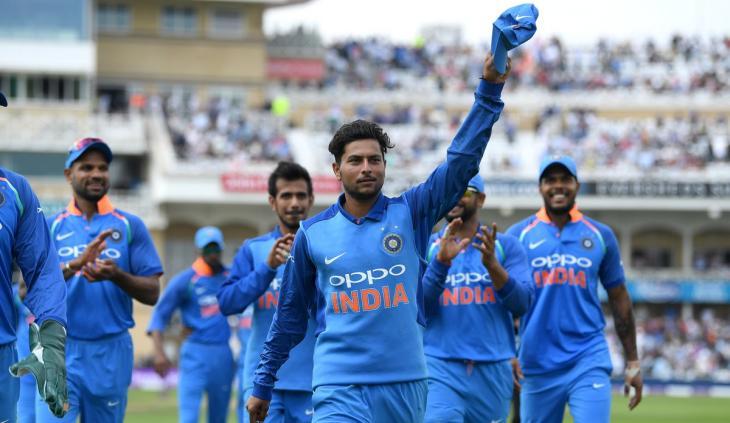 England team has lost the toss and were allowed to bat first and the whole team got out in 49.5 overs and scored 268 runs. However, team India needed 269 runs to win the match. Well, team Indian played very well and achieved the target only in 40.1 overs after losing 2 wickets only and won the match by 8 wickets.
Team India's vice-captain Rohit Sharma has scored a whopping 125 runs in 105 balls while skipper Virat Kohli scored 75 runs in 82 balls. While Chinaman Kuldeep Yadav becomes the 'man of the match' for his outstanding performance.