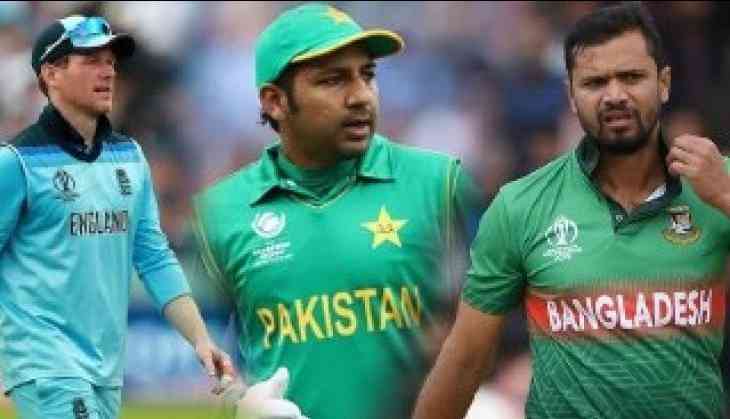 With defending champions Australia already qualifying for the semi-finals in the ongoing edition of the World Cup. Sri Lanka, South Africa, West Indies and Afghanistan have been knocked out as they could not make it out of the round robin stage.
That leaves India, New Zealand, Pakistan, England and Bangladesh all still fighting for their place for the last four, alongside Australia.
India—Second, 11 points
Remaining Matches:
July 2: vs Bangladesh
July 6: vs Sri Lanka
India stands in need of just one win in their remaining two fixtures in order to qualify for the third successive World Cup semi-finals. Even if India loses both their games, they should still make it through to the last four on net run-rate.
New Zealand-- Third, 11 points
Remaining Matches:
July 3: vs England
A win over the host England would see the Kiwis through to the semi-final stage of the World Cup. Even if Pakistan or Bangladesh join New Zealand on 11 points, they are likely to propel because of their superior net run rate.
England—Fourth, 10 points
Remaining Matches:
July 3: vs New Zealand
If they beat the Kiwis, England will qualify for the semi-final stage, but if the lose, they will have to depend on other results.
If Pakistan loses against Bangladesh and Bangladesh dosen't win their remaining two games, only than England would make it to the last four.
Pakistan-- Fifth, 9 points
Remaining Matches:
July 5: vs Bangladesh
Pakistan will have to register a win against Bangladesh and hope for England's defeat against New Zealand in order to qualify of the semi finals.
Bangladesh—seventh, 7 points
Remaining Matches:
July 2: vs India
July 5: vs Pakistan
Bangladesh have to win both their outstanding fixtures and hope New Zealand beat England.