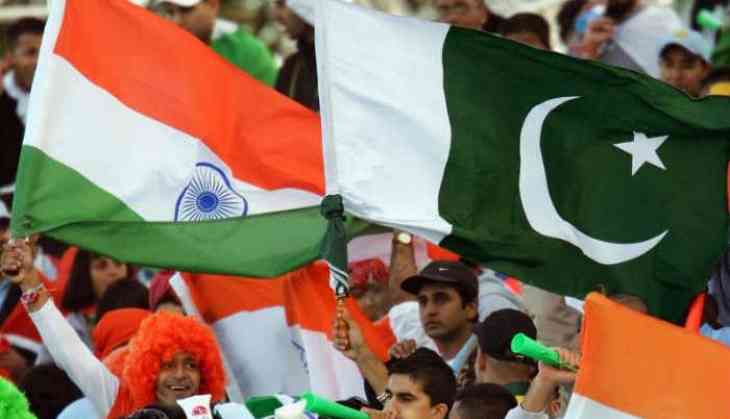 Ardent supporters from both sides of cricket's fiercest rivalry made peace with each other after India's dominant performance against Pakistan on Sunday.
Now India has extended their unbeaten World Cup run to seven against Pakistan, with an 89 run victory, where Rohit Sharma's superb knock of 140 off 113 balls proved to be vital.
India posed a testing target of 337 runs, but Pakistan who were always below the requried run rate never looked like they were going to get back in the game.
Regardless of volatile relation between the two nations, the fans made sure the sporting battle remained friendly.
"India and Pakistan have long been rivals in the cricket field but we have to move on from the hatred," Amit Jain, an Indian at the match told AFP.
"This is not war, so take it as a game. All those news channels that were trying to spread hate are looking for some other news now."
"This is done and dusted for them. So we should realise this and grow up," the 43-year-old London businessman added.
Most of the Pakistani fans left the stadium early when rain obstructed the match.
When the match began after a short a due, Pakistan were given an unattainable revised target of 136 runs in five overs.
"India is a great team, no doubt about it and [India captain Virat] Kohli is a man who leads from the front," said dejected Pakistan fan Ashraf Ali.
"We knew we had little chance but had to keep our morale up by saying that we are going to win.
"It was fun sitting alongside our Indian friends and watching a good game of cricket. That's how it should be. Peace is what we need."