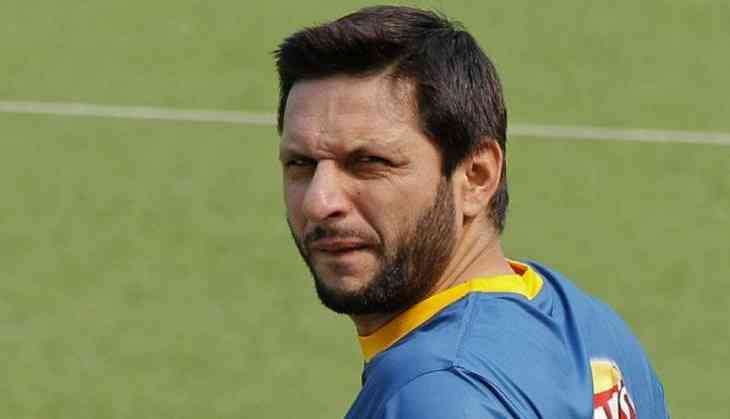 Comparing Paksitan batsman Babar Azam to Indian skipper Virat Kohli, former pakistani all rounder Shahid Afridi said that Babar Azam will go on and become as good as Virat Kohli in the future.
Babar Azam has scored 22, 63, 30 and 48 in the World Cup 2019 so far, while on the other hand Virat Kholi has scored 18, 82 and 77 in his previous three games.
Although Virat Kohli is way ahead of Babar Azam in respect of his skill with the bat and his runs scoring ability, Afridi remains adamant about the 24 year old becoming as good as the India captain Virat.
"At this point you have only one player who is playing with consistency and that is Babar Azam," he was quoted as saying by PakPassion. "It is my hope that Babar Azam will becomes a bigger player like Virat Kohli.
"But he wont become that player if he plays 50-60 balls , scores 50-60 runs but doesn't help Pakistan win the game.
"He needs to play long innings, you have the example of Indian players – whenever they score runs, they play long innings.
"[It] all depends on your thinking and also on what kind of coaching is being done for the player," Afridi added.
Pakistan will face South Africa in their next World Cup match on Sunday at Lord's cricket ground.