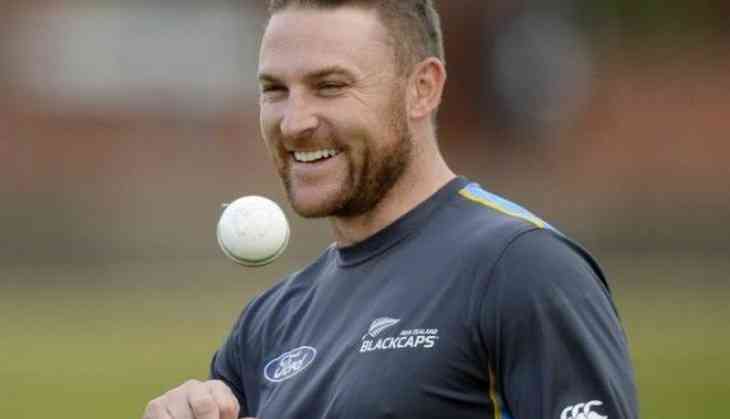 After creating colossal amount of excitement among the cricket fans around the world, the much awaited ICC World Cup has finally begun and the host England as forecasted has started their campaign on the front foot by defeating South Africa in the opening match.
It is going to be a prolonged journey for all the participating teams as they have to play nine matches each to reach the knockout stage.
Consistency will be the key factor for all the participants, as the cricket pundits and experts have put their prediction hats on. Brandon McCullum is the latest entry to the list and has predicted the outcome of the league stage.
According to McCullum, England and India will be at the top of the pile at the end of the league stage of the tournament. He reckons the host will lose to Australia and beat all the other teams while team India will lose only one match throughout to England.
The former Kiwi opener also went on to back Afghanistan to be at the seventh place after nine games with two victories against Sri Lanka and Bangladesh.
McCullum, on his official Instagram handle, posted the prophecy in which he clamed that Sri Lanka and Bangladesh will only manage to win a game each.
Interestingly, he feels that the Sri Lankans will beat the West Indies and lose to the remaining sides.
Apart from India and England, McCullum anticipates that Australia will be the third team to go through to the semis with six wins and three loses. As per McCullum it will be a four way battle for the fourth and the final place in the semi finals between the Windies, Pakistan, South Africa and New Zealand.
Furthermore the 37 year old believes that India will continue to have the upper hand over Pakistan in the World Cup.