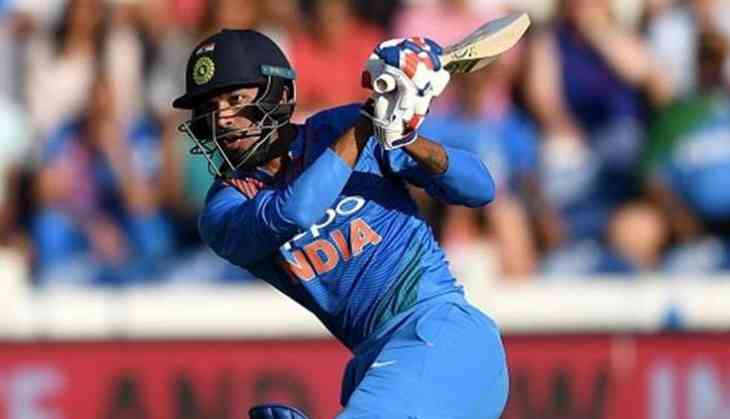 Hardik Pandya the man in form is undoubtedly one of India's most important player for this World Cup, he is one of India's only hope when it comes to setting huge scores with is empeccable hitting.
The all-rounder has rediscovered his form and evolved his game gloriously in the last few months. His terrific performance during the IPL 2019 scoring 420 runs in just 16 games left us with no doubts that he is one of the most complete all-rounders in the game, he also picked 14 wickets for the Mumbai Indians.
Any side in the cricketing world would be fortunate to have a player like him as he adds great balance. Even during the practice game against New Zealand, he seemed one of the most comfortable Indian batsmen out in the middle. Nevertheless just before the tournament has begun, he has given the team a major injury scare.
Walking in to bat at number five, he had played some fine shots through the off side. While Pandya is someone who is known for his massive hitting ability, it was great seeing him curve the ball through the gaps. The 25 year old all-rounder is ecxpected to take up the role as a finisher in the World Cup 2019. Also, the management would want him to play a floter in the line up.
Team India, took a long bus journey from London to Cardiff and was on the field in the Sophia Gardens the very next day. The players were involved in light practice session where they played fun games to refresh themselves. The likes of Kuldeep, Shikhar Dhawan and Chahal had to go prolonged session as they could not cope with others during the session.
Then the focus shifted to the net sessions, where Virat Kohli was the first to start. The recovering Kedar Jadhav and Vijay Shankar also spent time in the net. The former MS Dhoni practised against the spinners and also borrowed Kholi's bat as he finished his preparation. While it was all going good, Hardik was taking throwdowns from the specialists.
One of the deliveries which rose sharply at a great pace. Which caught the batsman off guard and thus hit on his arm. Hardik Pandya seemed to be in immense pain and immediately returned from the practice session. While he didn't return to the practice again, he is reportedly fine. There isn't enough clarity if he'd take the field later today against Bangladesh. It wouldn't be a surprise if the management decides to rest him.