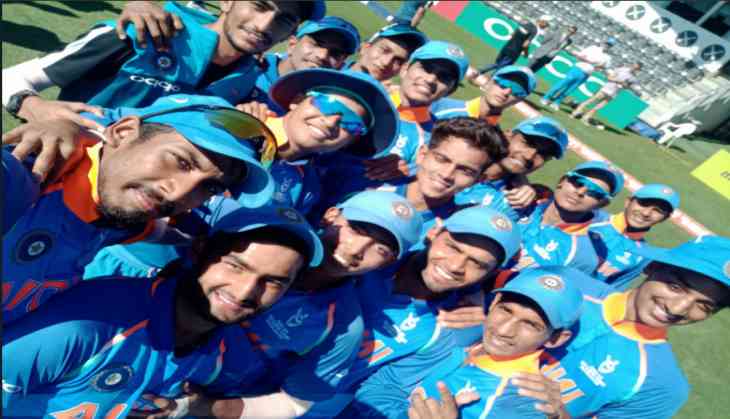 India and Australia are getting themselves ready for the title of the ICC U-19 World Cup on the Bay Oval (New Zealand) ground. Both sides have waited for the final match. Team coach Rahul Dravid is also putting his efforts for the final match. Dravid has asked every player not to use mobile phones till the final. The main reason behind this is to keep the focus of players on the match. This is not the first time anyone has banned a mobile phone. During the Olympics, the gymnast Dipa Karmakar's coach has done something similar.
Both teams have so far lifted World Cup trophy three times. This final will be a repetition of the 2012 U-19 World Cup in a way. India reached the final after defeating arch-rivals Pakistan by a huge margin of 203 runs.
Both teams are performing very well since the beginning of the tournament. India also thrashed Australia by 100 runs in the group stage. In this case, 'men in blue' will have a mental edge. With the captain of young talented batsman Prithvi Shaw, India has not lost a single match yet in this tournament. Team India has captured the World Cup in 2000, 2008 and 2012.
In final, all eyes will be on India's strong batting. Including captain Prithvi and Shubman Gill, India has two spectacular batsmen, who have so far influenced everyone with their bat. Gill, who has scored a century in the semi-final against Pakistan, has so far scored an average of 170 runs in this tournament.