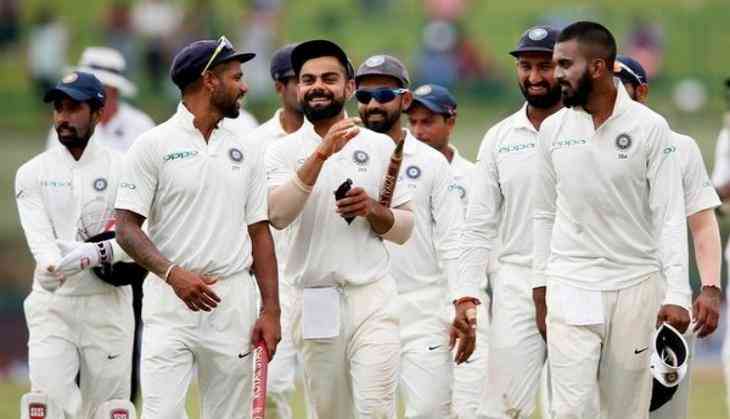 ICC Test rankings: India maintain top position, Australia slump
India continue to maintain its top spot in the latest International Cricket Council (ICC) Test rankings after recently clinching a three-match series whitewash against Sri Lanka.
Australia, on the other hand, slipped one place to the fifth spot after settling with a 1-1 draw in the two-match Test series against Bangladesh.
India are currently standing on 125 points, ahead of second-placed South Africa (110) and third-placed England (105).
Australia, which started the series in fourth position at 100 points, is now on 97 points, the same as third-placed New Zealand, but is behind on decimal points.
Australia had to win the series 1-0 or better to remain in fourth position on the points table, which is comfortably led by the Virat Kohli-led side.
Meanwhile, Bangladesh has gained five points from the series to reach an aggregate of 74 points, though it remains in ninth position, only ahead of Zimbabwe.
-ANI