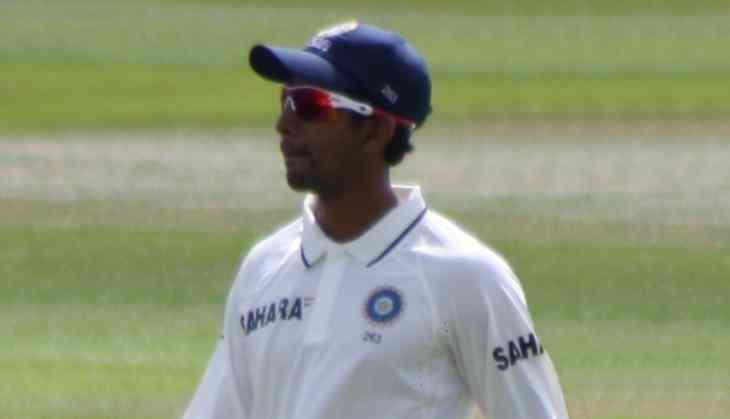 Indian wicketkeeper Wriddhiman Saha on Monday admitted that he enjoys keeping to ace spinners Ravichandran Ashwin and Ravindra Jadeja.
"I enjoy wicket-keeping on turning tracks because on such wickets more balls are coming towards you and as a result, as a wicketkeeper you have to remain focused all the time. I really enjoy wicket-keeping against Ashwin and Jadeja," said Saha.
The 32-year-old, who represents Bengal in the domestic circuit, also insisted that it was important for a wicketkeeper to keep his concentration and focus all the time, especially on a turning wicket.
Saha had to wait for long to prove his mettle as a wicket-keeper as Mahendra Singh Dhoni ran the show for the Indian Team.
But after Dhoni announced his retirement from Test cricket in 2015, the opportunity provided itself before Saha to establish himself as India's first choice wicketkeeper in the longer version of the game.
And in just over two and a half years, the 32-year-old has gone on to become one of team's most prized assets.
Skipper Virat Kohli, after the Colombo Test, confirmed the same when he said that he felt Saha was the best in this format.
India won the second Test against Sri Lanka by an innings and 53 runs at the Sinhalese Sports Club (SSC) on Sunday to take an unassailable 2-0 lead in the three-match series.
"Four byes on that sort of pitch speaks volumes of the kind of ability he (Saha) has.He's right up there in world cricket among the very best. He's the best keeper in this format right now, I'd say," Kohli said after the second Test.
When asked about his role in DRS, Saha said, "Virat always asks me and Rahane about our views on a particular decision. He asks whether we are 100 percent sure or not. Only then, he (Kohli) takes his decision whether to go for DRS or not."
The wicketkeeper-batsman, who usually bats lower down the order, also insisted that it doesn't matter to him whether he bats at number 6, 7 or 8, his game is to play aggressive cricket and if there's a ball to be hit, he will hit.
-ANI