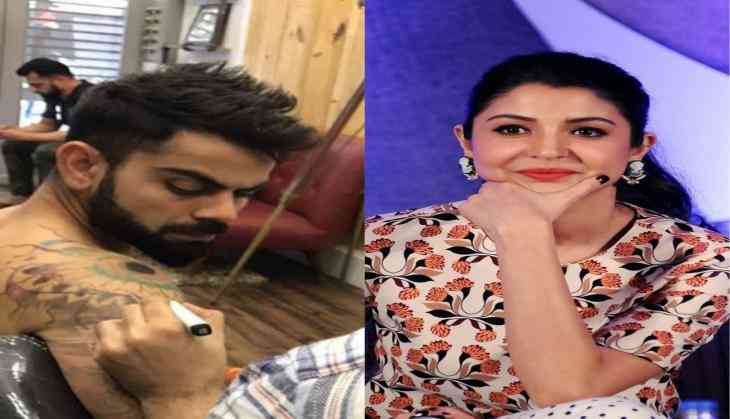 Virat Kohli is not only known for his on-field aggression and awesome batting skills but also for his love for tattoos. The Indian skipper Virat is simply loved to get inked.
Everyone already knew about his 9 tattoos and it seems like he is not satisfied with that much and wants some more.
On Saturday, Virat was spotted in Mumbai's tattoo parlor. And finally its clear that he had got a new collection added after some of his pictures were making rounds on social media, while he was getting inked. He visited Aliens Tattoo in Bandra to get inked.
Currently, the Indian cricketer is on break for the Nidahas Trophy 2018 and he knows well how to utilize time in fulfilling his passion. Last year, Virat Kohli tied the knot with his longtime girlfriend Anushka Sharma.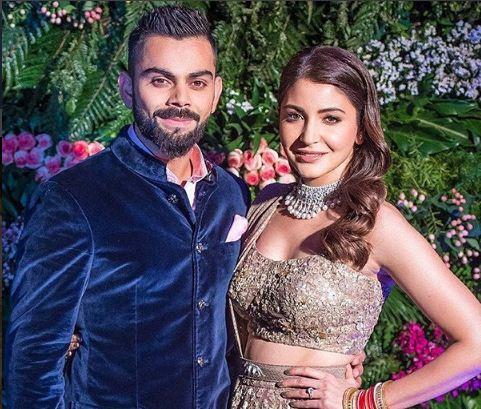 Virat's love for his wifey Anushka Sharma is not hidden from anyone. This is his first tattoo after his marriage. Although it is not clear that husband Virat got inked and added this 10th tattoo collection for his lady love Anushka.
Also read: MS Dhoni is back with his 'sporting long hair' in Bahubali avatar and we can't stop crushing on him
He was getting it done on the left tattoo near his "God's Eye" tattoo. Allan Gois was his tattoo artist & he gave him some awesome body art yet again. The new addition of tattoo in Kohli's collection is just awesome like him and fans are loving it. We wonder evem wife Anushka must have loved it too.
Here are some pictures of Kohli's new tattoo collection. Check them out;