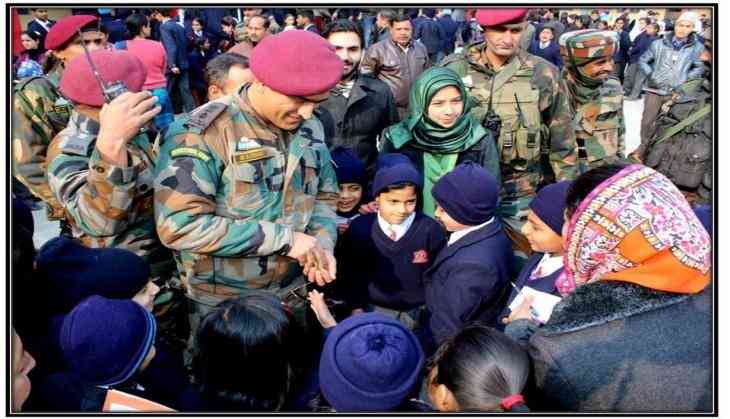 Whenever the arch-rivals of cricket India and Pakistani comes to play a game together in a series or if any bilateral series is played between them, then the cricket match become one of the most rated matches of the series. Because when men-in-blue plays with Pakistani cricket team, then it is not just a game but emotions are connected.
From last few years, the Indian team had not played a single bilateral series match with Pakistan and Pakistan Cricket Board is trying their best to force the Board of Control for Cricket in India (BCCI) to conduct a series between both the nation.
Among all chaos surrounding the possibility of a series between Pakistan and India, the Captain cool of India Mahendra Singh Dhoni shared his opinion about the same and said that whatever the government decides they are right because they are the best judge of the situation. While talking about the cricket match, former Indian captain said it is not just a cricket match between two countries it is much more.
MS Dhoni while talking to a reporter on sidelines of a match played at Kunzer cricket ground, he said "Government is the best judge to take a call on India-Pakistan series. Only they can decide whether we play Pakistan in the future or not. When it comes to India-Pakistan cricket, it is not just sports, but becomes much bigger than that. It is not a simple decision, but a diplomatic and a political decision. "
Also Read: Virat Kohli's childhood coach seconds M S Dhoni's comment on Indo-Pak series
"If the government decides, we will go and play and if they decide against it, we will play some other series," Dhoni further added.
The finals of Chinar Cricket Premier League was graced by the presence of former Indian captain MS Dhoni, who was the chief guest. The event was organised by Srinagar-based Chinar Corps of the Army.