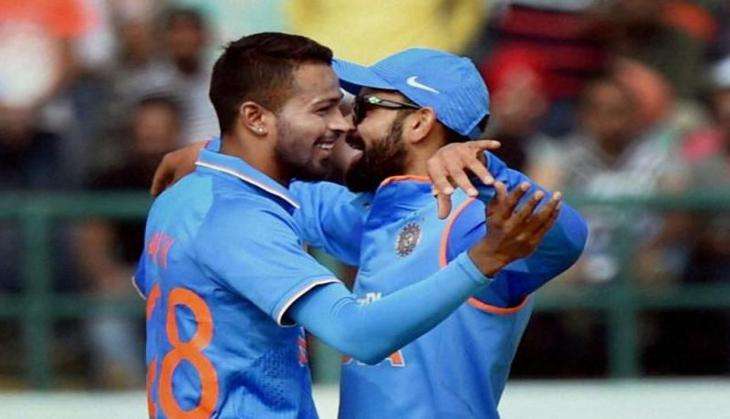 He believes that his game thrives well in pressure situations and Hardik Pandya does not have to look too far as he has both Mahendra Singh Dhoni and Virat Kohli for "inspiration."
"There's a lot to learn when both (Kohli and Dhoni) of them bat. Their batting, running between wickets inspire us. It's at another level. It's fun to watch them bat together," Pandya paid glowing tributes to his seniors on the eve of their fourth ODI against New Zealand in Ranchi.
A 151-run match-winning partnership between Dhoni (80) and Kohli (154 not out) set up their seven-wicket win in Mohali as India will look to seal the issue in the five-match rubber at the Jharkhand State Cricket Association Stadium Complex here tomorrow.
Dhoni looks to have regained his destructive form after promoting him to number four and Pandya said it's exciting time for Team India.
"It shows positive intent. I enjoyed his (Dhoni) batting. As batsman, whatever number I bat at, we should play according to situation. It's a job for everyone. It gives us confidence for someone who bats lower down the order. It's pretty good."
While he is enjoying Dhoni's approach to batsmanship after the skipper promoted himself up the order, the young all-rounder is game about batting at any No which the team management wants him to.
"I'm pretty ready for everything, whatever overs I get."