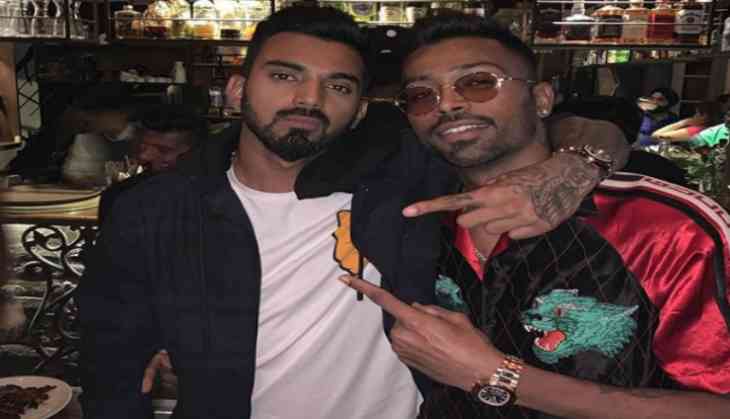 Hardik Pandya posted a heart-warming message for KL Rahul on his birthday. Pandya promised to be on his side on matter what. He also said that they are going to make it a great year, referring to the upcoming cricket World Cup. Hardik Pandya and KL Rahul were caught in a controversy when they went on a TV show Koffee with Karan.
As Rahul turned 27 on Thursday, Pandya posted a message on Instagram for the birthday boy. Pandya wrote, "Brothers for life !!!!! No matter what !!! Love u bro @rahulkl happy birthday. Let's make it our year."
In the ongoing Indian Premier League both Hardik and KL Rahul are having a great time for their respective teams. Hardik has finished many games for Mumbai Indians with his hitting prowess. While KL Rahul too is having a great time with his bat, he opens for Kings XI Punjab and has scored a fluent hundred against Hardik's Mumbai Indians but the two share a great bond together as Hardik went and congratulated him after his innings ended.
KL Rahul with 387 runs is sitting at number two on the list of players with most runs. David Warner is ahead of him with 450 runs. India will play their first match against South Africa on June 5 followed by Australia, New Zealand and Pakistan.
Hardik and Rahul were selected by the selection committee for the upcoming World Cup. The Board of Control for Cricket in India (BCCI) announced the 15-member squad on Monday.
Also read: Watch: Gautam Gambhir feels Yuvraj Singh was insulted as he was offered less money for IPL