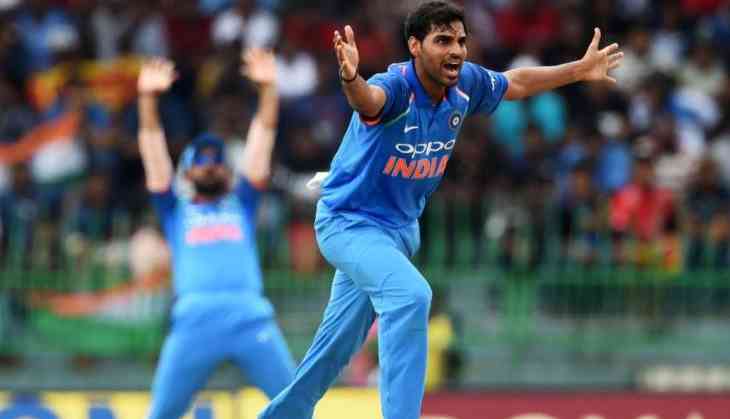 Indian pacer Bhuveneshwar Kumar is celebrating his birthday today and wishes are pouring in from all over the world. Here are some interesting fact about the bowler we all love.
It is easy to take a five-wicket haul in Tests and ODIs but its not that easy to do it in T20Is and Bhuveneshwar Kumar became the first Indian bowler to achieve this feat. He is the only Indian among 6 international cricketers to have claimed a five fer in all three formats.
He is the only Indian cricketer to have dismissed the great Sachin Tendulkar on duck. He achieved this feat in a Ranji Trophy match in 2009. The match was between Mumbai and Uttar Pradesh which UP went on to win.
Bhuveneshwar Kumar is the only Indian cricketer to have received the purple cap for taking most number of wickets in a season in the Indian Premier League. He achieved this feat in 2016 when his team Sunrisers Hyderabad won the tournament and once in 2017.
The 28-year-old cricketer have also taken his first wicket in all three formats by dismissing the wickets. David Warner in Test cricket, Nasir Jamshed in ODIs and Hafeez in T20Is were his first wickets.