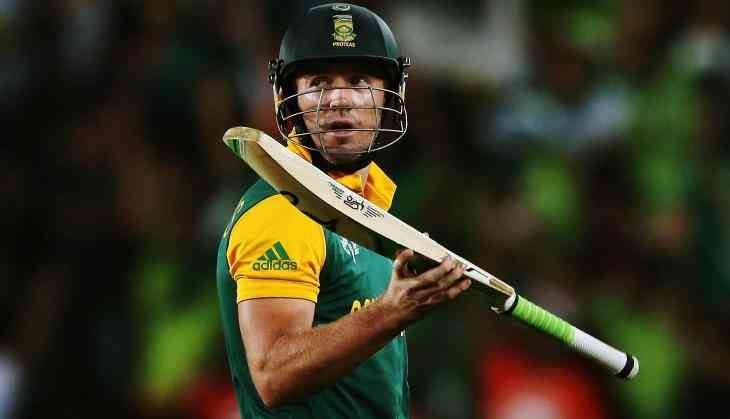 Not long ago, former South African skipper AB de Villiers brought out into the open that he wants to return to the national side to play the T20I World Cup slated to take place in Australia later this year. The swashbuckling batsman is presently playing in the Big Bash League for Brisbane Heat.
Here and now, Cricket South Africa's director Graeme Smith has put into words that it would be foolish not to talk about De Villiers' keenness to feature for the national side. Smith stated that discussion on his former teammate's inclusion are taking place, and the door is still open for De Villiers.
"I think it is great that AB has expressed his desire to be back in the system. Those chats (with De Villiers) aren't formal, but we are looking at options around the T20 World Cup. We would be stupid not to look at the free agents who play in most T20 around the world," said Smith.
Also Read: Former IPL chairman Rajeev Shukla backs Virat Kohli after Indian skipper raised concerns over tight scheduling
Smith was also asked about the recent change in the limited over squad and Faf du Plessis' exclusion from the side. The CSA director replied that Faf would not be around in 2023 World Cup, so we have to look for alternatives, and Quinton de Kock is ideal for this role.
"It has been our intention to put a succession plan in place for 2023. We see him playing a role, but from a leadership perspective, we see an opportunity to move forward in the one-day arena. And Faf is honest he won't be around in 2023. Leadership has been an issue in South African cricket, and we felt we should give Quinnie an opportunity," added Smith.
Graeme Smith also spoke highly of the new captain of the South African team and said that he is our go-to guy.
"Tactically, he's good, but there are areas of his leadership that he needs to grow and develop. He is the right guy at this stage to take the team forward," Smith added further.
Currently, the proteas are playing against England in the four match Test series, which they are trailing by 2-1.
Also Read: Suresh Raina believes MS Dhoni can still be of use to Indian cricket team