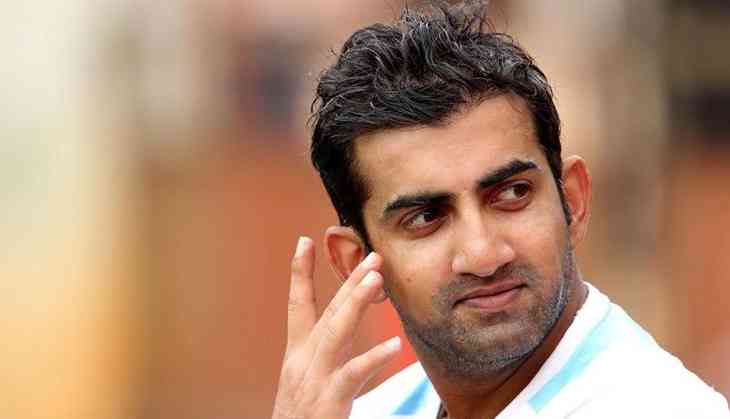 Indian cricketer Gautam Gambhir, who is famous to raise his voice for a good cause and always keep his views on social media on the various issue, recently, has given the tribute to the transgender community after attending the inauguration of the seventh edition of Hijra Habba in New Delhi. During the event, Gambhir has been spotted wearing bindi and saree.
Yes, Gautam Gambir wore saree and bindi to extend his support to the transgenders. The event took place in a Delhi Mall where the transgenders gathered for the annual Hijra Habba on Tuesday.
Check out his pics: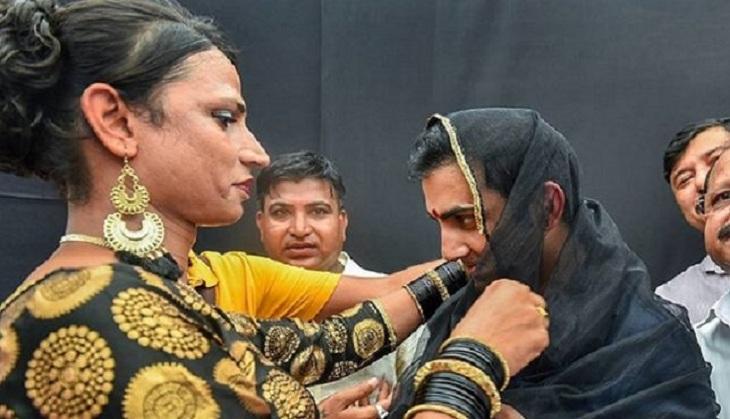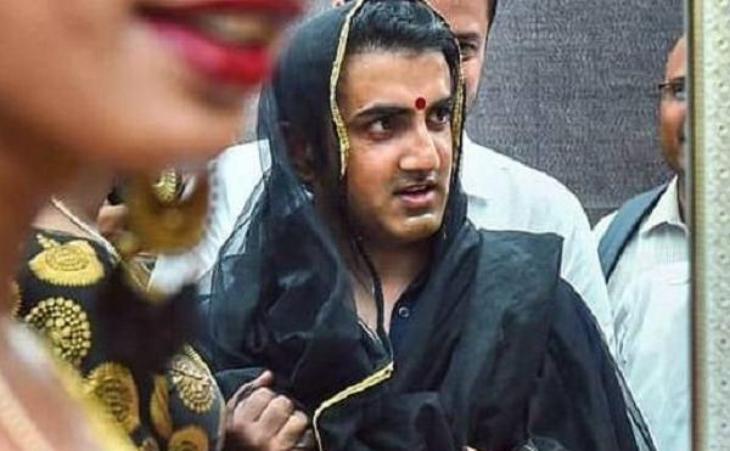 The function was organized by the HIV/AIDS Alliance India. The theme of the event, this year is 'Born This Way'.
Hijra Habba is the session where transgenders united to do a celebration and empowered their community by giving speeches.
Also, they tried to educate the people that they have got the talent in them to do something good for the country in the respective fields.
However, this year was not good for the Gambhir, as he was stepped down as Delhi Daredevils captain in IPL 2018 due to the poor performance of the team under his captainship. Later, Shreyas Iyer took the charge as skipper of DD. Even Gambhir didn't take any salary for playing the matches. He also said during the press conference at the Feroz Shah Kotla, Ghambir that 'It was my decision. I haven't contributed enough to the team. I had to take the responsibility of being the leader of the ship. I feel it was the right time. Maybe I was too desperate to turn things around and that can backfire. It could be the reason. I just couldn't handle the pressure and when you don't do that, you have to own that up as a leader.'
True, that I've stepped down from DD captaincy. Just to clarify it was my call, nothing from the management or coaching staff. I may not be leading from the front but I will be the last man standing for @DelhiDaredevils. No individual bigger than d team. Very much a #DilDIlli

— Gautam Gambhir (@GautamGambhir) April 25, 2018
Meanwhile, the Supreme Court of India has decriminalized the Section 377 on 6th September 2018.
Watch Video:
Also read: OMG! Skipper Virat Kohli got really angry when a reporter asked about the best team in 15 years; see video