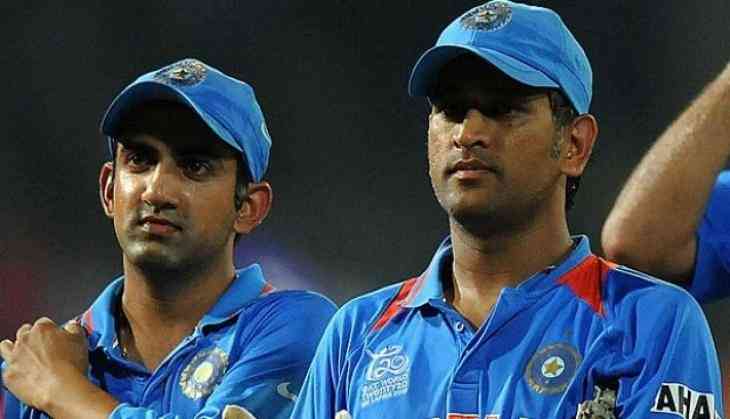 Gautam Gambhir retired from all forms of cricket last year after playing for Delhi in Ranji Trophy. Gautam Gambhir's relationship with MS Dhoni soured after latter's rotation policy back in 2011-2012 triangular ODI series involving Sri Lanka.
Gambhir lashed out at Dhoni for his decision and also rued the fact that he couldn't play 2015 World Cup in Australia and New Zealand. Gambhir later cleared that the relationship between him and Dhoni is still intact. Gambhir said that IPL matches between Kolkata Knight Riders and Chennai Super Kings was an ego battle for him.
While writing a column for Times of India, Gambhir suggested the same approach to Ravichandran Ashwin, the skipper of Kings XI Punjab against Virat Kohli, the skipper of Royal Challengers Bangalore. Gambhir said that Ashwin has a point to prove to the current Indian captain.
Ashwin has not played for the Indian team from a long time and if he would have won the battle against Virat Kohli, he would have proved a lot to him. That is the reason Ashwin was so angry after he got out off Kohli's catch.
Gambhir in his column wrote, " Personally, I see an individual battle in Wednesday's game as well. R Ashwin may have a point or two to prove to Virat Kohli, the India captain. Ashwin is currently out of favour when it comes to playing for India. He would want to show the world, and Virat, that he is still a force to reckon with."
Also read: Shikhar Dhawan to use his learnings from Sourav Ganguly, Ricky Ponting during World Cup