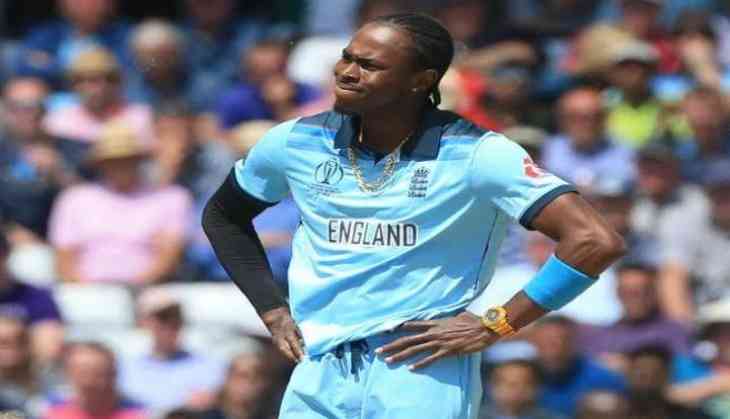 England cricketer Jofra Archer who is showing his heroics in the ongoing Ashes series revealed that he was racially abused at the supermarket. The Barbados-born cricketer shifted his base to England in 2015 as he held British citizenship through his English father. Archer was initially not eligible to play for England cricket team until 2022 because of their residency rules, but the ECB changed the rules and Archer made his debut in May 2019.
Archer was part of England's World Cup-winning squad where he bowled the super over to help England lift the trophy for the first time. Archer has so far played two Test matches for England and has scalped 13 wickets.
Talking to The Times Archer said, "Yesterday I went to the supermarket and there was a guy who I don't think was all the way there in the head. He passed me twice in the line cashing out then when I was going through the door, he said, 'Oh these bloody people, coming to my country."
When asked if he believed the man knew who he was. Archer said I don't want people to judge me from what I do. And if I tell them they would not show their true colours.
He also expressed concern about the children in England as he does not see them out in the open running around the streets. He said in Barbados we get home from school and we are gone.