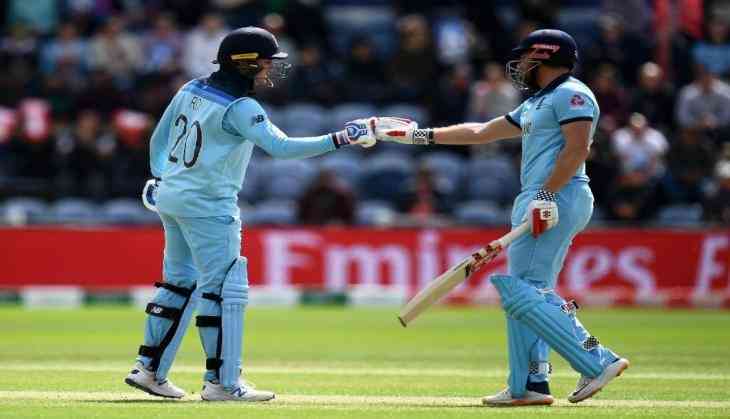 Jason Roy scored his 9th ODI century and his first World Cup hundred against Bangladesh today. With his fluent century, Jason Roy helped England break their shameful World Cup record which they held since 1975. With Jason Roy's century, England's tally in World Cup 2019 rose to 3 as Joe Root and Jos Buttler scored first two against Pakistan.
England has never scored more than two centuries in a World Cup and with three centuries already they have gone past their shameful record. Hundreds in each World Cup for England - 1975-2, 1979-0, 1983-2, 1987-1, 1992-0, 1996-1, 1999-0, 2003-0, 2007-2, 2011-1, 2015-2, 2019-3*.
Jason Roy scored 153 off 121 balls and with this he registered the second highest individual score for England in World Cup. Highest individual score for England in World Cup - 158 A Strauss vs India at Bengaluru 2011, 153 Jason Roy vs Bangladesh at Cardiff 2019, 137 D Amiss vs India at Lord's 1975, 131 K Fletcher vs New Zealand at Nottingham 1975, 130 D Gower vs Sri Lanka at Taunton 1983.
Jason Roy with 77 innings became the fifth quickest batsman to reach 9th ODI hundred, Hashim Amla of South Africa tops the list with 52 innings. Quinton de Kock, Babar Azam and Shikhar Dhawan are the other batsmen on the list.
Also read: Watch: Jofra Archer takes weirdest wicket in cricket history, ball flies for 'six' off the top of the bails