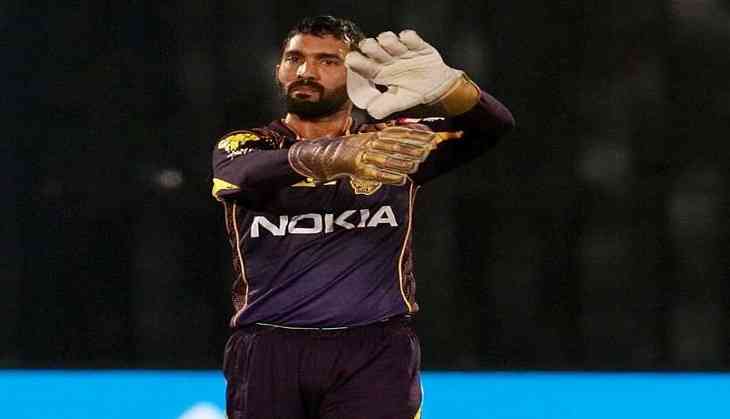 Indian cricketer Dinesh Karthik issued an unconditional apology to BCCI after the board served a show-cause notice to the Tamil Nadu batsman.
"I haven't participated in TKR in any capacity," news agency ANI tweeted, quoting Dinesh Karthik.
"My coming to Trinidad was at the invitation of head coach of Kolkata Knight Riders, Brendon McCullum, who also happens to be head coach of TKR. He felt that it'll be useful for me as a captain of KKR, to come for some discussions with him in regard to KKR."
"During the 1st TKR game on Sept 4, he had invited me to watch the game from dressing room, which I did & also wore TKR jersey. I wish to tender my unconditional apology for not seeking permission from BCCI prior to embarking on his visit," Dinesh Karthik stated in his letter.
Dinesh Karthik who is the captain of the Indian Premier League franchise Kolkata Knight Riders was seen with the newly appointed coach of KKR Brendon McCullum and owner Shah Rukh Khan. According to media reports, McCullum who is also the coach of TKR invited Karthik to search for new players for their team.
According to the BCCI rules, no player can join in any dressing room without taking the permission of BCCI. But Karthik didn't follow the rules. Indian cricketers are also not allowed to play in any other league in the country without seeking BCCI's permission.
Also read: Players like Jasprit Bumrah can force you to lift your game says Kagiso Rabada