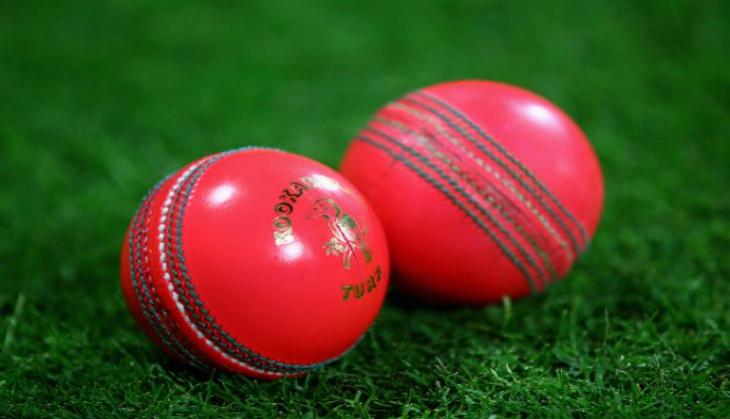 The BCCI, which had decided to host its first ever day-night Test match against the visiting New Zealand, has acknowledged that the Board could not go ahead with the plan without testing the waters in the Duleep Trophy.
BCCI president Anurag Thakur had said in April that India and New Zealand will play a day-night match in the three match series in September-October but now all games will be a day affair.
"The BCCI always maintained that it will organise a day-night Test after experimenting in Duleep Trophy. You can't go ahead with a big game like that without testing the conditions, without getting feedback from all stakeholders including the players," BCCI Jt Secretary Amitabh Choudhary said.
The Duleep Trophy, to be played with pink ball and under lights, is expected to take place before the first Test against New Zealand and most of the top players are likely to feature in the First-Class game.
With the day-night game against the Kiwis out of the window, the historic match can now be played against either England (5 Tests) or Australia (4 Tests) in the busy home season for India, comprising 13 Tests.
Asked on the possibility of the day-night Test against England or Australia, Choudhary said: "Well, as I said, we will take a call on it after the experiment in Duleep Trophy. You have to be hundred percent prepared for organising something that has never been done in India before."
He also added his home venue Ranchi, which will be one of the six centres to host a Test for the very first time this home season, is fully ready for the occasion.
Sources in New Zealand Cricket (NZC) said that their board too supported BCCI's decision of deferring the day-night Test though some reports have suggested that they were reluctant to play with pink ball under lights in India.
"It was a big moment for the people in Australia and New Zealand when the first-ever day-night Test was played. So NZC understands how important it is for India and it makes a lot of sense to test the conditions in domestic cricket before going ahead with the game.
"It is not easy get it right straightway. You have to make sure all stakeholders are comfortable with it, most importantly the players and the fans," the source said.
"And let me tell you you there is no animosity between the two boards (NZC and BCCI) over the matter. When the time comes, we are sure that India will be part of a memorable game," the source added.
New Zealand and Australia had played the first ever day-night Test at Adelaide last year.
-PTI