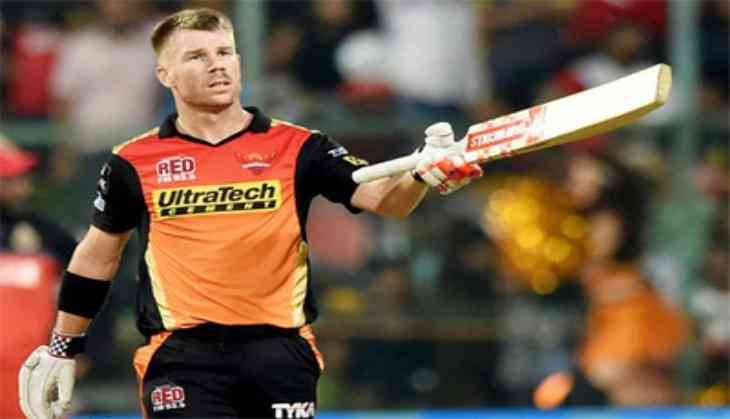 Banned Australian cricketer David Warner hoped that he would make a comeback in the national squad after giving a good performance in various domestic T20 tournaments and the India Premier League (IPL).
The 32-year-old, while asserting that it is upto the selectors to pick him in the team or not, said that the best thing he could do at the moment is putting his best performance in the matches that he plays.
"It is up to the selectors whether or not they want to pick me. At the end of the day, all I can do is score runs in this tournament and the IPL, keep putting my hand up and making sure that I am the best person I can be," ESPNcricinfo quoted Warner, as saying.
The left-hand batsman is currently serving a 12-month suspension for his role in the massive ball-tampering scandal during a Test series against South Africa last year. When quizzed about his forced break from the international cricket, the cricketer, who recently became a proud father, said that lately, he has been spending a lot of time with his family.
Warner, who is all set for his cricketing stint with Sylhet Sixers in the upcoming Bangladesh Premier League (BPL), further stated that he is looking forward to putting Sixers on top of the table in the tournament.
"Life has been good for me. I have been spending time with the family. I wouldn't be able to do that if I was sitting in the sidelines. It is about getting the best out of myself and growing as a human being. The most important thing was being a father and husband at home," Warner said.
"Now it is down to playing cricket again and making sure I get Sylhet Sixers on top of the table," he added.
BPL is slated to be held from January 5 to February 8 with Sylhet Sixers playing their opening match of the tournament on January 9 against Chittagong Vikings.