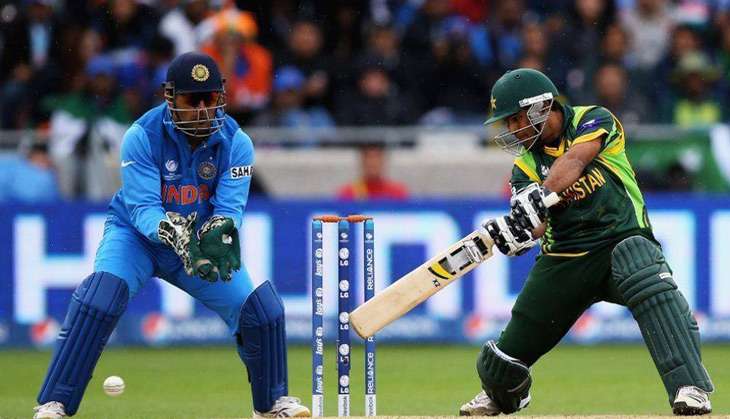 India will start the 2017 Champions Trophy campaign against Pakistan at Edgbaston on 4 June, the International Cricket Council announced on Wednesday. The opening match of the tournament will see England, the hosts, playing against Bangladesh. The tournament will start on 1 June, 2017 and the final will be played on 18 June at the Oval.
India and Pakistan have been placed in Group B. Sri Lanka and South Africa are the other teams in the group. Australia, New Zealand, England and Bangladesh have been placed in Group A, reported Cricbuzz.
Sri Lanka and South Africa will face off on 3 June while Australia and New Zealand will take on each other on 2 June at Edgbaston.
The two semifinals will be held in Cardiff and Edgbaston on 14 and 15 June respectively, while the final will be on 18 June at the Oval in London.
According to Cricbuzz, the top eight teams from the ICC One-Day International rankings till 30 September, 2015, have qualified for this tournament, where in, Bangladesh managed to pip West Indies to seal a berth.
"The ICC Champions Trophy is a short and sharp event, which is followed and enjoyed by the spectators and players alike," David Richardson, the ICC chief executive, said. "The ICC Champions Trophy 2017 is not just an ODI competition, it carries a great deal of value since it is being played just three months before the ICC Cricket World Cup 2019 qualification cut-off date. As such, every point earned here could be crucial."
The ICC Champions Trophy will be the first of three global tournaments the England and Wales Cricket Board will host over the next three years.