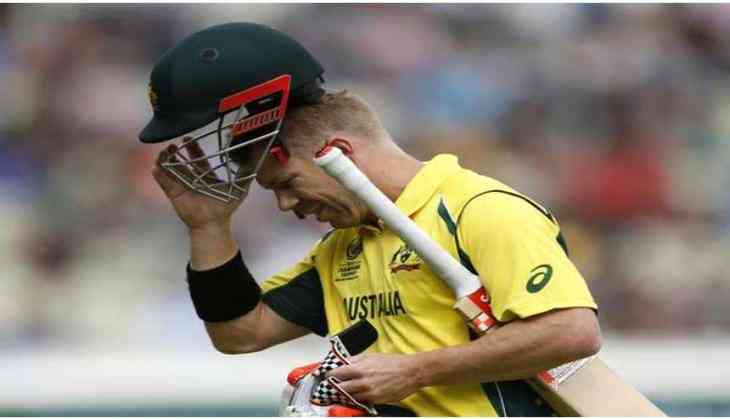 Australia vice captain David Warner feels that the ugly pay dispute between Cricket Australia (CA) and the Australian Cricketers Association (ACA) means his "workplace" no longer feels like family.
Top cricketers of Australia are effectively unemployed after a deadline for them to agree new pay and conditions passed without resolution on 30 June.
The previous agreement between Cricket Australia and the country's leading players expired on Friday, and no new deal has been struck.
"I may be unemployed but I still have the support and backing from this amazing lady," the Sydney Morning Herald quoted Warner as saying in reference to wife, Candice.
"Family is everything to me. I thought the same about my old workplace but I guess I was wrong."
Players and the ACA executive, led by president Greg Dyer and chief Alistair Nicholson, will on Sunday hold an emergency meeting in Sydney where several issues will be discussed.
Players and their agents have already indicated that the upcoming Australia A tour of South Africa might not go ahead, while Australia's two-Test tour to Bangladesh is also most likely to be scrapped unless there is a significant breakthrough between the two bodies.
If a deal cannot be struck in the days to come, it places this winter's much anticipated Ashes series in doubt.
Players, having central contracts and state players without multi-year deals, have been left unemployed after the deadline for a new MoU was not brokered by June 30. Players were due to be paid next on July 15.
More than 200 leading cricketers are affected by the dispute between CA and the ACA.
ACA had earlier rejected the new pay offer from the game's governing body, saying the proposal will be a win for cricket administrators but a loss for the game.
In March, CA made an offer, proposing that the average pay of Australia's international women's players would rise from $A79,000 to $A179,000, while the average remuneration of state cricketers would more than double to $A52,000.
Under CA's proposal, only male international players would have the chance to share in any surplus revenue, while other domestic male players and women at both domestic and international level would have to settle for fixed amounts which would not fluctuate according to the game's income.
However, the ACA pointed out a series of concerns with the proposal, saying that it "disrespects the value of domestic cricketers and the role they play in Australian cricket".
The major reason behind the ACA's opposition is CA's proposal to scrap a shared revenue model for player payments, which has been in place for nearly 20 years.
Cricket Australia had in May threatened that players would not be paid beyond June 30, the date of expiry of their current five-year financial deal, if they don't accept the governing body's new proposed offer.
-ANI