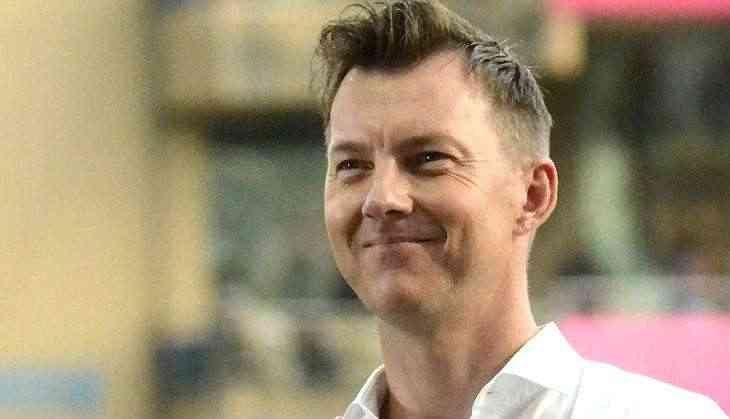 Brett Lee backs Virat Kohli-led India
Aided by a balanced unit the Virat Kohli-led India have a good chance to clinch the ongoing Champions Trophy in England, feels former Australia pacer Brett Lee.
"It's been a pretty good tournament so far. And the thing I have enjoyed is watching India play some really good cricket. India have a good chance (to win) and also I want to back my country Australia (to lift the CT)," Lee told reporters on the sidelines of a social event here.
"They (India) had a great win against Pakistan the other night (on June 4), It was a clinical win. They have got the right team and have got some great balance with batting and bowling. I see them going a long way in the tournament," said Lee, who had finished his illustrious career with 380 wickets in 221 ODIs.
Lee spoke at the St. Jude's Childcare Center (for cancer afflicted children) after promoting its music therapy efforts.
India, who decimated arch-rivals Pakistan by 124 runs in their tournament lung-opener on June 4 at Birmingham, were to play against Sri Lanka today at The Oval.
A win against the Lankans will seal the semi final spot for the Virat Kohli's men from Group B.
Lee's home country Australia, in Group A, are currently in second spot after both their games had been washed out due to rain.
"Two games washed out, one against the Kiwis (New Zealand) and one the other night (against Bangladesh), it wasn't good for Australia. But it's a good group they are in," said the right-handed former pacer.
Australia have a must-win group game in hand against England on June 10 to reach the semis.
Lee said he liked the Champions Trophy because of its short duration.
"I like the tournament because it is short, (lasting) two and a half weeks," he quipped.
-PTI