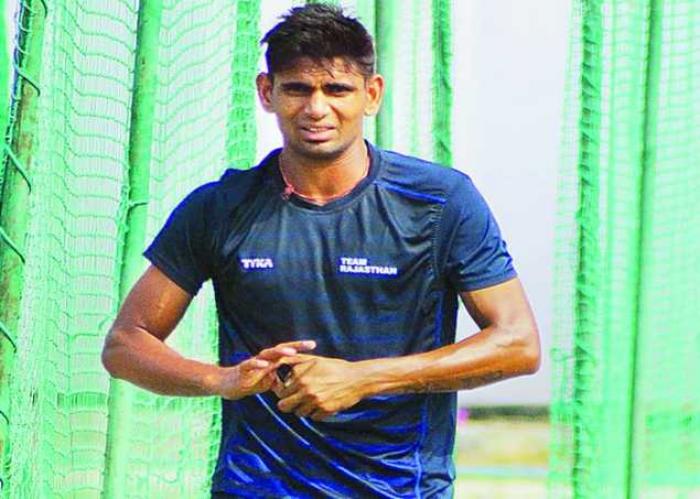 Where there is a will, there is a way - the adage holds true for Nathu Singh of Sikar district, Rajasthan. After being picked up for the Mumbai Indians team at the Indian Premier League auction for a whopping Rs 3.2 crore, Nathu's story is fine example of rags to riches.
Until 2008, Nathu did not have shoes for the trials of the district level championships. He had to give bowling trials in slippers at that time. However, his bowling tricks took everyone by surprise and he was selected in the team.
Son of a factory worker, Nathu was so passionate about cricket that he fought every challenge with courage but he did not lose his confidence. Perhaps, he did not mind giving trials in slippers.
Nathu said, "There is no dearth of talent in Shikhawatis. It's just that youngsters have to keep faith in themselves. There are tremendous opportunities in sports. Therefore, parents should motivate their kids to come forward and equally participate in sports."
Today Nathu gives the credit of success to his parents. But according to the secretary of the district cricket association Subash Joshi and coach Krishna Mathur, Nathu and his family used to think that cricket is an expensive game. Therefore, success won't be so easy. But Nathu practiced constantly for four years and made a remarkable achievement.
This is the second year where players from Sikar have been selected for IPL. Last year Aditya Garhwal was in the Kolkata Knight Riders team. His selection changed the overall environment of cricket in the district.