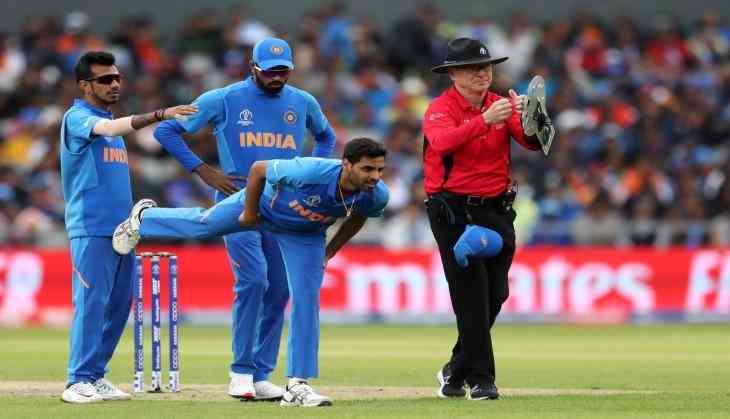 Team India suffered a big blow against Pakistan when their key bowler Bhuveneshwar Kumar was ruled with an injury. Bhuveneshwar Kumar was bowling the 5th over when he suffered from hamstring. After bowling four balls of the over he walked off the field and Vijay Shankar completed Kumar's over. Vijay Shankar dismissed Imam-ul-Haq off the very first ball he bowled.
Pakistan is cruising at 98-1 while chasing 336-5. Fakhar Zaman scored an amazing half-century. Babar Azam is also looking good as he has already scored 38.
Virat Kohli was asked to bat first after he lost the toss against Pakistan. Virat Kohli and boys showed a wonderful commitment after their top three batsmen scored more than 280 runs. Rohit Sharma scored 140 runs alone while KL Rahul scored 57 runs. Virat Kohli scored 77 runs off 65 balls before he was dismissed by Mohammad Amir.
Virat Kohli wicket was controversial as he walked off without umpire giving an out. Later the ultra edge showed that there was no noise when the ball passed the bat. Buveneshwar Kumar's injury came as shock to India after their star opener Shikhar Dhawan fractured his thumb in a match against Australia.
Also read: Virat Kohli walks off without umpire calling it out, fans say don't try to be great