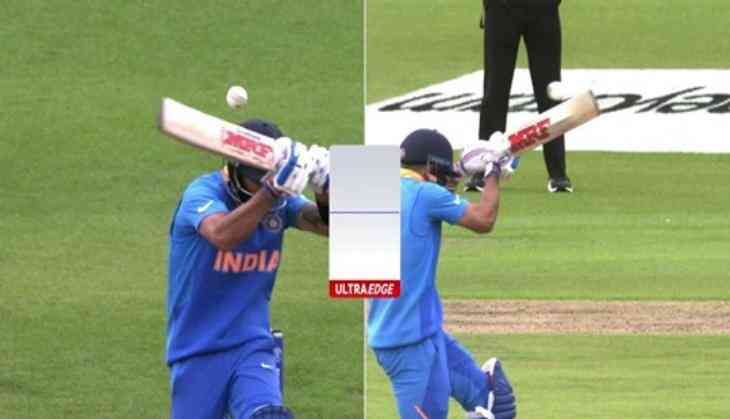 Indian skipper Virat Kohli scored yet another fifty but was dismissed after making 77 off 65 balls. Virat Kohli's wicket was unique as he walked off without umpire calling it an out. But ultra edge came up and showed that there was no noise when the ball passed the bat. Technically Virat Kohli was not out when he decided to walk off during Mohammad Amir's over.
Fans were pissed off by Virat Kohli's instant decision and called him out from being too nice. Fans said that don't try to be great after Kohli decided to walk off without getting out.
India was asked to bat first after Virat Kohli lost the toss to Pakistan's Sarfaraz Ahmed. Indian top order showed great commitment as they more than 280 runs between them. Rohit Sharma scored his 24th ODI century and his second in World Cup 2019.
Rohit Sharma scored 140 off 113 balls before he was dismissed by Hasan Ali. KL Rahul who was promoted up the order after Shikhar Dhawan fractured his thumb came and scored 57 runs. Hardik Pandya was not connecting the bat well today but he managed to score 26 runs.
India scored 336-5 in 50 overs and came in and dismissed Imam-ul-Haq in the second innings quickly. Pakistan is cruising at 50-1 from 13 overs.
Also read: Virat Kohli breaks Sachin Tendulkar's record infront of him in World Cup clash against Pakistan