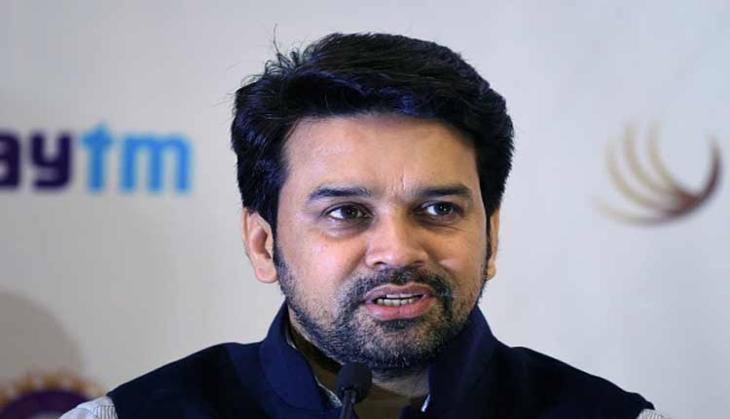 Over 200 physiotherapists and trainers from all over India are expected to attend the Sports Science and Medicine Programme to be conducted in Bengaluru by the BCCI's National Cricket Academy (NCA).
The June 13-17 programe for physiotherapists, trainers and strength and conditioning coaches will update them about latest trends in Sports Science and Sports Medicine and also inform them on how the senior Indian team functions, the BCCI stated today on its website bcci.tv.
The five-day course will focus on key topics like load monitoring, orientation on the use of the BCCI database, injury definition and surveillance, cricket-specific lower limb injuries, return to play decision process (hamstring) and basic bio-mechanics, nutrition and supplementation trends, according to bcci.tv.
"We are looking up-skill physios and trainers across India. We want to ensure they are up to date with how the national team operates and the best way to do that is have a professional workshop and meet them face to face, educate and discuss issues" said SSSM NCA Head Andrew Leipus.
One of the important things is sports first-aid. When a cricketer is injured, the first-aid and care has to be competent until the further assistance arrives. The seminar is also being organised to make sure everyone is on the same page and all the boxes are ticked, he said.
Leipus said that physios and trainers from all over India are expected to attend the programme.
"Going forward this is going to be a mandatory programme for all those who are looking to get involved in Indian cricket," he added. Leipus stated that there are going to long term benefits of having such a seminar.
"With the BCCI now having an online database tool, accessing information related to player injuries and work load will be fairly easy and quick. We will have combined lectures for strength and conditioning coaches and physios, where we will talk about management of injuries and monitoring work load, especially for the fast bowlers" Leipus told bcci.tv. "At any stage selectors, coaches, Patrick Farhat (Team India's physiotherapist) or I will be able to look online and know the status of a player with regards to injury or work load.
"The BCCI has an online database and the physios working with domestic teams need to insert and update data regarding their players and we can track the status" he added.
-PTI