Rohan Raj
| Updated on: 13 February 2017, 3:22 IST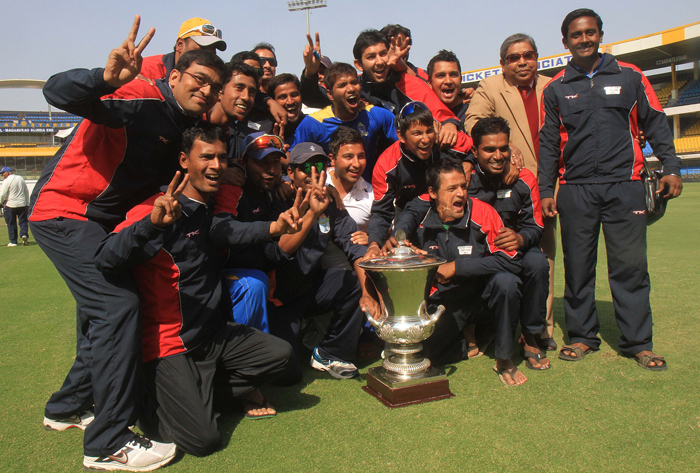 The Board of Control for Cricket in India (BCCI) scrapped the 50-year-old Duleep Trophy due to packed schedule in the domestic season. In an attempt to experiment with the upcoming domestic season, the Indian cricket board also changed the limited overs tournaments like Deodhar Trophy and Vijay Hazare Trophy.
The decision to do away with Duleep Trophy, which was once considered a tournament used for selection trials, has raised a number of eyebrows. The board has announced 900 matches across all age-groups in men's and women's category.
As recently as the last year, the Duleep Trophy was selection trial for many Indian team aspirants. In fact KL Rahul made it to the Australia bound Test team on the back of his twin centuries in final for South Zone while playing against Central Zone.
What is Duleep Trophy
The Duleep Trophy is a first-class cricket competition played in India between the teams representing geographical zones of the country. The tournament was started by the BCCI in the 1961-62 season. The inaugural tournament was won by the West Zone who defeated the South Zone in the final by 10 wickets.
Five Indian zonal teams regularly take part in the Duleep Trophy - North Zone, South Zone, East Zone, West Zone and Central Zone. The original format was that the five teams played each other on a knock-out basis. However, from the 1993-94 season, the competition converted to a league format.
From the 2003-04 season until 2008, the five original zonal teams competed along with a sixth guest team which was a touring foreign team. The first guest team was England A in 2003-04. But, the format was later replaced by the original five-team knock-out tournament.
North Zone and West Zone have been the most successful teams with 18 wins each, though North's total includes one shared trophy and West's three. However, Central Zone are the current champions following their nine-run win over South Zone in the 2014-15 season final.
Changes in domestic format:
BCCI has also decided to implement the suggestions given by the Anil Kumble-led technical committee where in the Deodhar Trophy will feature four 50-overs matches across five days between January 24-28. It will be in lines of NKP Salve Challenger Trophy where there will be three teams.
Just like Challenger series, the Vijay Hazare Trophy champions will be one of the teams, which will compete with two other teams (India A or India Red etc). Now these two teams will be selected by the national selectors from the performance of Vijay Hazare Trophy.