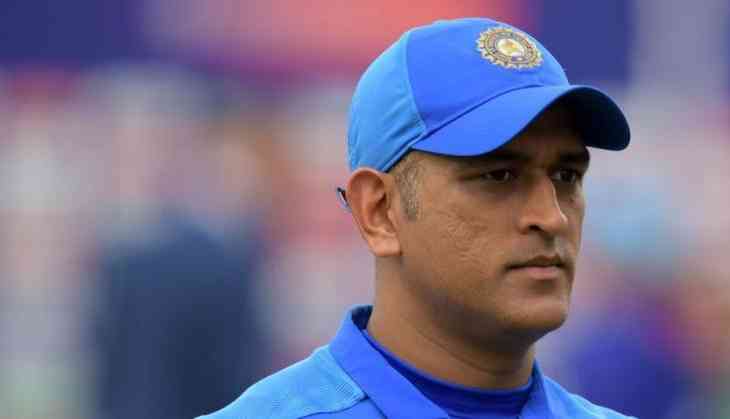 India's captain cool MS Dhoni hasn't called it a day from cricket and that has stretched the discourse. The veteran wicketkeeper had kept everyone wondering over his retirement call. MS Dhoni distanced himself from selection for the West Indies tour as he went to serve the Indian Army. MS Dhoni has also been excluded from the squad for the upcoming T20I series against South Africa and chief selector MSK Prasad has stated that MSD has made himself unavailable for that series as well.
AlsoRead:http://www.catchnews.com/cricket-news/watch-virat-kohli-s-kind-gesture-leaves-fans-delighted-171248.html
Seemingly question surrounding MS Dhoni's future will not cease untill he himself decides to close the lid to this enigma. The fans had anticipated that Dhoni would retire once India's campaign at the ICC World Cup 2019 ended. The 38 year old ended up as a tragic hero in the semi-final against the Kiwis, where India lost by 18 runs. But his retirement announcement never surfaced.
Nevertheless, the question still stands why MS Dhoni is not calling it a day and why isn't he getting selected for the Indian team, while people in power have shown respect towards MS Dhoni and his freedom of retiring whenever he wishes to, they have also started digging for options keeping in mind the T20 World Cup in Australia which is round the corner.
AlsoRead:http://www.catchnews.com/cricket-news/mayank-agarwal-heap-praises-for-debutant-rahkeem-cornwall-171274.html
After the squad for the T20Is against South Africa was put forth, the BCCI official clearly stated that three wicketkeepers that the board is closely watching for white ball cricket are Rishabh Pant, Ishan Kishan and Sanju Samson."The three choices as white ball keepers are Rishabh Pant, Sanju Samson and Ishan Kishan," Deccan Chronicle cited reports quoting the official as saying.
The reports also quoted the BCCI official stating that the selection committee will never ask MS Dhoni about his retirement and that Rishabh Pant is now the first pick wicketkeeper in all formats.
AlsoRead:http://www.catchnews.com/cricket-news/ajinkya-rahane-reveals-what-got-him-emotional-after-match-winning-performance-171266.html
"This selection committee is clear on one front. They will never ask any questions to Dhoni with regards to retirement as that's not their domain. But till they are in charge, they reserve the right to select the squad and as far as they are concerned, Rishabh Pant is now India's first-choice keeper across formats," the official was quoted as saying.