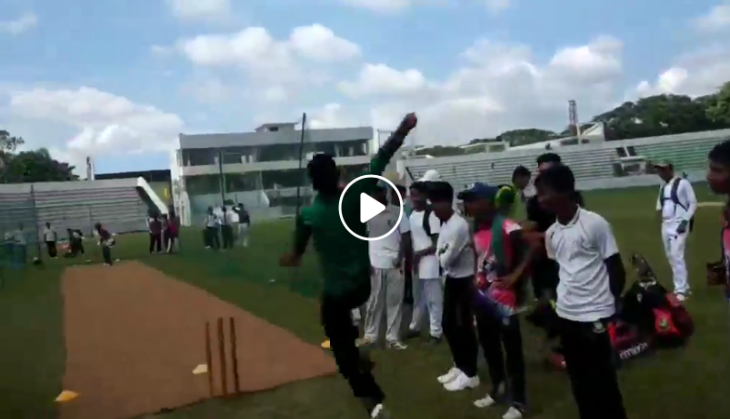 Jasprit Bumrah bowling action
A young bowler from Bangladesh trying to imitate Indian pacer Jasprit Bumrah has gone viral on social media. Bangladesh is now likely to have their own version of Jasprit Bumrah if the young bowler performs well and get into the international circuit.
This is not the first time some has tried to imitate Jasprit Bumrah, earlier a video of a kid and an elderly woman trying to imitate the Mumbai Indians bowler went viral. The young Bangladeshi bowler can be seen bowling exactly like the 25-year old Indian pacer.
When Jasprit Bumrah first came into limelight through the Indian Premier League he faced a lot of criticism because of his action. It was said that the bowler will be prone to injury because of his unorthodox action. But Bumrah has proved everyone wrong as he kept on rising through ranks in Indian cricket.
Bumrah is now India's best fast bowling option across all formats and is number one choice for the selectors and the Indian captain Virat Kohli.
Bumrah is currently leading the Indian bowling attack in the Caribbean where he took a five-wicket haul in the second innings of the first Test match against West Indies.
Also read: Tamil Nadu-born software engineer helps Romania break 12-year old T20I record