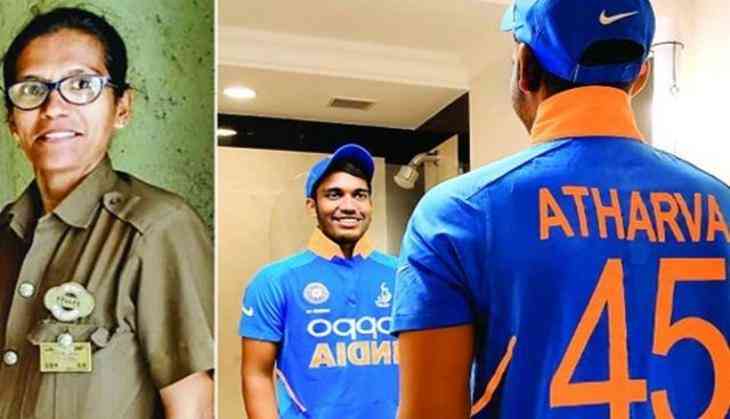 Atharva Ankolekar, son of a BEST bus conductor has been selected for Indian Under-19 cricket team for Youth Asia Cup in Sri Lanka. Atharva's father died in 2010 when he was just nine years old. Atharva's mother Vaidehi single-handedly raised her son after her husband died.
Atharva is a second-year (commerce) student at Rizvi College of Arts, Science and Commerce. Atharva says that he really misses his father and he remembers that he used to give him gifts like gloves, helmet etc whenever he performed well.
"I have received messages from other BEST staffers and relatives. I am really grateful to all of them; it's a proud moment for me. My husband Vinod was a conductor in BEST and the only earning member in the family. His death left me helpless and I began giving tuition at my home with my friend's help. Later, I was luckily given my husband's job. I grateful to BEST, because of it, I could fulfill my son's dream," says Vaidehi.
Atharva is a left-arm spinner and one of the best moment of his life is when he took 'God of Cricket' Sachin Tendulkar's wicket in 2010 and got a signed autographed gloves by the Master Blaster.
Also read: Sourav Ganguly trolled for posting unedited photo on Twitter