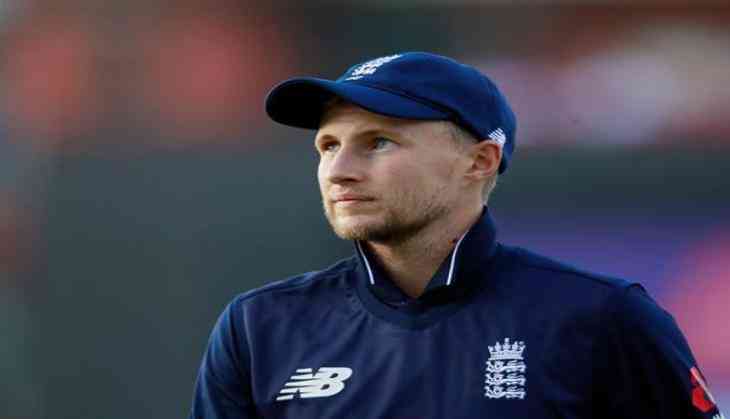 England skipper Joe Root rubbished the reports of his team being afraid of the Australian bowling attack and and called on the Steve Smith-led side to 'bring it on' as the two sides prepare to meet each other in the upcoming Ashes series.
"There's been a lot of talk. Some of it exciting and some of it is a load of rubbish. Especially from some of the Aussie players," ESPNcricinfo quoted Root, as saying.
The 26-year-old further insisted that his side are better prepared for the level of aggression they might encounter from Australia in the Ashes than they were four years ago, when England were beaten by 0-5.
"Last time that caught us out, but I think we are a bit wiser this time. It's making sure we are absolutely prepared for any scenario and absolutely ready for that first game, whatever they do throw at us. We expect it to be hostile. We expect it to be a very loud and rowdy atmosphere at the Gabba. We are in a good place and ready for that. We have got our heads round what to expect," Root said.
Last week, Australian spinner Nathan Lyon had said that all of the home bowlers would be focusing on targeting Root.
Reflecting on the same, Root said that he ready to be targeted by the opposition bowlers and insisted that he would leave the pre-series chatter to Australia.
"I've heard a lot of chat about targeting me, in particular. That's always the talk.Fear is not the right word [to describe England's attitude]. Respect probably is. They have a lot of quality in their attack, but we have lots of quality in our side too," he said.
Root, however, said that his team will not be singling out any one and will be targeting the entire Australian squad.
He further said, "To win a Test you've got to take 20 wickets. But you want that competitive element to it. And those little in-house rivalries. It should be a great series. They've got some great players within their squad. And good characters, as well, which, I'm sure will make for great viewing."
Earlier this week, England's pace bowling attack took a hit when Steven Finn was ruled out of the Ashes series with a knee injury. He was replaced by Tom Curran.
Ben Stokes and Toby Roland-Jones were earlier also ruled out of the Ashes series due to their respective issues.
While Toby Roland-Jones will miss the Test series against Australia due to a stress fracture in his lower back, Stokes was sidelined in the wake of the ongoing investigation into the street brawl incident in Bristol last month.
The 2017-18 Ashes series will be played at five venues across Australia between 23 November 2017 and 8 January 2018.
-ANI