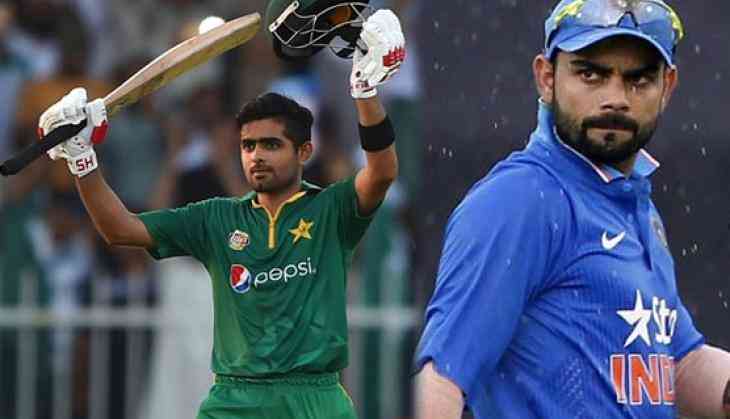 The cricket fraternity never stops comparing world number five Babar Azam and world number one Virat Kohli. Kohli who has set the benchmark for batting with his consistency across formats, bagged the top three honours at the International Cricket Council (ICC) awards and became the first cricketer to do so.
Pakistani cricketer Babar Azam on the other hand is showing promise too. Last year, he became the fastest in terms of innings to 1000 T20I runs and in the process he beat Virat Kohli's record.
While his fellow countrymen are not tired of comparing him with Kohli, Babar himself turned them down. In an interactive session ahead of the upcoming Pakistan Super League, the right-hander showered praise on Kohli while saying that he still has a long way to go.
"Whenever you hear, people compare me with Virat Kohli. I think he is a very big player, I am not even close to him. I have just started while he has achieved a lot. I have to achieve and if I perform like that you can compare but not now," he said.