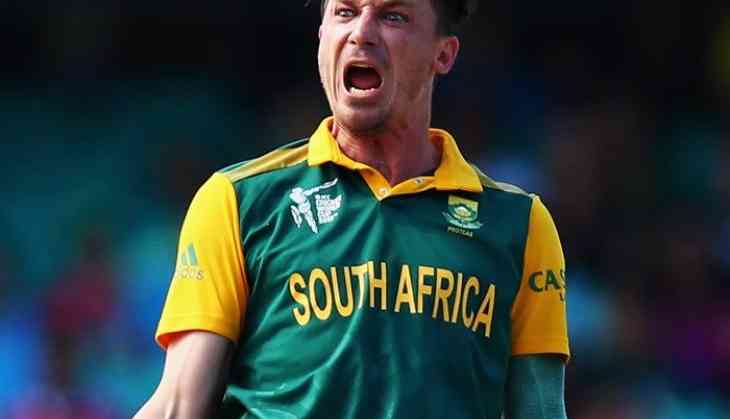 In the ongoing second Test match in Dhaka between Bangladesh and South Africa, South African bowler Dale Steyn passed a milestone that only one other South African before him has managed: he took his 400th Test wicket.
The historic moment occurred when Tamim Iqbal was caught by Amla for six runs in only the 5th over of the match. Steyn's South African predecessor in the 400 Test Wickets Club, Shaun Pollock, ended his career with 421 Test wickets. This is a number Steyn, currently on 402 wickets, will surely pass. In fact, Dale Steyn, who took seven wickets in his fourth ever Test (against New Zealand in 2006), is aiming to get past 500 wickets.
400 Test Wickets Club
There are only 13 players in this very exclusive club, including one New Zealander, one Sri Lankan, one Englishman, one Pakistani, two South Africans, two Australians, two West Indians and three Indians
Dale Steyn is just 20 wickets away from being the leading wicket-taker from South Africa
Dale Steyn is the only cricketer with an economy rate above 3
Dale Steyn, James Anderson and Harbhajan Singh are the only players in the club who are still active
Other records
Dale Steyn is the joint-second fastest to 400 wickets
He accomplished this feat in 80 matches, equalling the record of Sir Richard Hadlee of New Zealand
Muttiah Muralitharan raced to 400 wickets in just 72 matches
It's only taken Dale Steyn 16,634 balls to reach the 400 wicket milestone. That's the fewest among all 13 in the club
He has a bowling strike rate (balls/wicket) of just 41.61
Steyn's 80 matches
Won 42. That's a more than 50 per cent success rate.
Drawn 19. That means more than three quarters of his were won or drawn.
Lost 18.
The last Test involving Steyn that South Africa lost was on 1 March 2014 against Australia in Cape Town.
2015
It's been a difficult year for Steyn, who has been out of form. During the World Cup, South Africa suffered a heart-breaking semi-final loss against New Zealand. Steyn was benched for most of the Indian Premier League but his international comeback, after a month of rest, and the 400 wicket milestone may be the start of a turnaround.
Steyn is only 32 years old and with the 500 wicket milestone only 98 wickets away, he may soon become a member of an even more exclusive club.