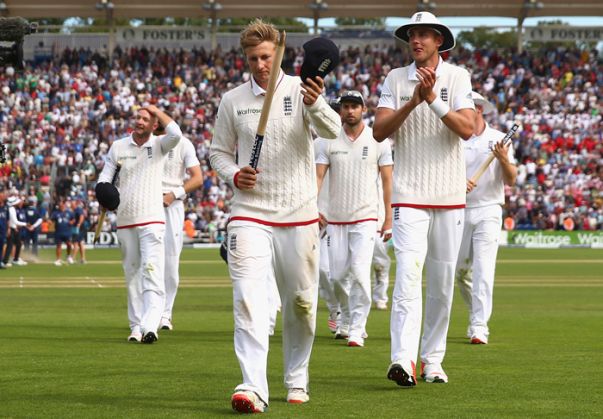 Protests are being planned before the start of the fifth and final Ashes Test between England and Australia on 20 August, to draw attention to the problems that the game of cricket is increasingly being faced with.
The protest, which will feature a three minute silence outside the Kia Oval, is being organised by the makers of the film Death of a Gentleman. The film was released earlier this month in the UK, and raises serious issues about the overall health of Test cricket in the age of T20 cricket. It also criticises the game's governance under the restructured International Cricket Council, explaining how it is merely run by the 'big three' cricket boards of India, England and Australia.
The film is directed by journalists and cricket lovers Sam Collins and Jarrod Kimber. Collins, who has also produced the movie, previously explained, "We have decided on a three minute silence. That is one minute for each of the countries that is trying to silence the game's ordinary supporters. Now the Ashes have been decided, we feel the time is right to protest at the powerlessness of all other countries in the cricket world. Nobody has any power except N Srinivasan of India, Giles Clark of England, and Wally Edwards of Australia."
The makers of the film believe that the game of cricket not gaining in popularity like other sports in the world. Their main grouse with the ICC is not pushing for T20 cricket to be included in the 2020 Olympics in Tokyo, and reducing the number of teams participating in the 2019 50-over World Cup to 10.
They have also highlighted how N Srinivasan has continued to remain chairman of the ICC, despite being barred by the Indian Supreme Court from being chairman of the BCCI. It would not be in any country's interest to object to this, as it could mean India would never tour that country again.
During the protest, the organisers will wear jerseys from all cricket playing nations apart from the big three, and have asked all fans of the sport to do the same and gather outside the stadium one hour prior to the start of the match.