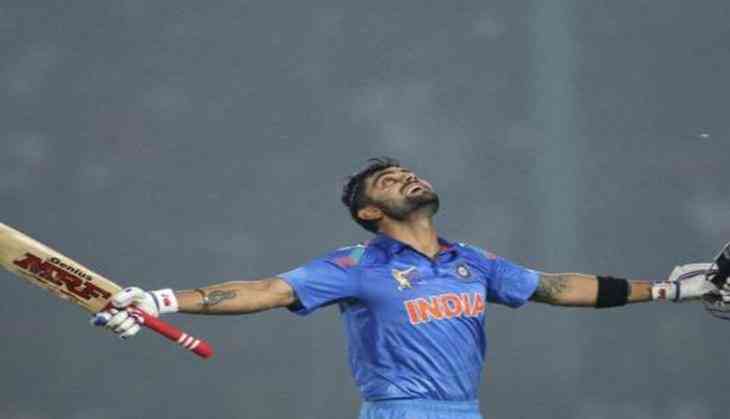 The list of celebrity followers of Indian skipper Virat Kohli is quite large. Recently, it was Kareena Kapoor Khan and Disha Patani who expressed their liking for the Indian captain Virat Kohli.
Currently, Virat Kohli is at the peak of his career. In the first Test match against Sri Lanka, Virat Kohli has completed his 5oth international centuries in style. By doing so the cricketer had become the 8th overall player and second Indian who has the maximum number of centuries on his name. In the second Test, the cricketer hit the 5th double century of his career and equaled the record made by Rahul Dravid.
In the recently revealed list of Forbes Business magazine, Virat Kohli left behind Lionel Messi in terms of brand value. The 29-year-old cricketer is also known as 'the record breaker' in the game of fame cricket. Virat was the only Indian player to qualify in the list of world's 100 highest paid sportsman in the latest Forbes list. Virat is also considered as the most famous sports person across the globe, he was also placed at the seventh spot in the ESPN's list of world's most famous sportsperson.
Virat Kohli has a huge fan following across the globe. Now one more person has been added to the celebrity fan followers of Indian skipper and it is none other than the winner of Miss World 2017 crown Manushi Chhillar. While talking at Agenda Aaj Tak 2017, the Miss World of India Manushi said Virat Kohli is favourite cricketer, he has done a lot. "I love Virat Kohli, he has achieved a lot", said Manushi Chhillar.