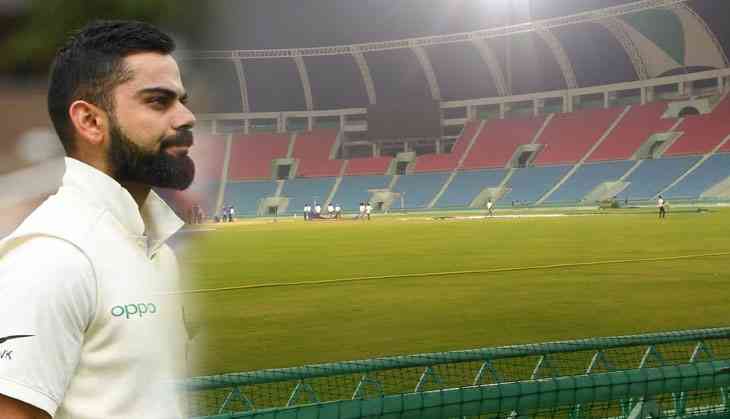 Lucknow's Ekana International Cricket Stadium is set to host its first international cricket match in over two decades during the Caribbean outfit's full tour from October.
Virat Kohli led Indian cricket begins it's 7 week homes series against West Indies. India Team are scheduled to play 2 Tests, 5 ODIs and 3 Twenty20 Internationals against the West Indies.
The first T20 international game on 6th Novemeber to be played in Lucknow which has a capacity of 50,000 spectator's Ekana International Cricket Stadium.
This stadium has so far hosted five domestic cricket matches since it was inaugurated in 2016 including the 2017-18 Duleep Trophy final between India Red and India Blue.
Earlier, the international match was held in Lucknow was in 1994 when India beat Sri Lanka in a Test match at Babu Stadium.
Also Read: India Vs West Indies 2018: BCCI announces full scheduled for home series against West Indies