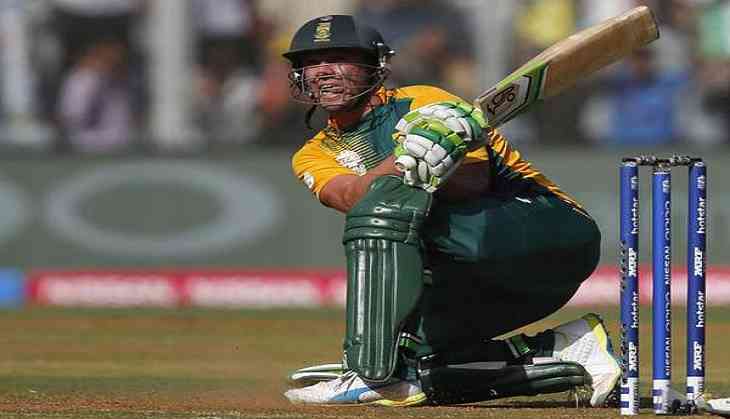 South African explosive batsman AB de Villiers displayed a thrilling picture by hitting 176 off 104 balls in the second one-day international against Bangladesh at Boland Park on 18th October.
Interestingly, de Villiers who is also known as Mr. 360 in cricket world overcame a slow pitch and soft outfield to hit a thrilling century for South Africa.
With the help of 68 balls, ten fours and a six, de Villiers raced to his 25th one-day international century.
And on the next 36 deliveries, he added another five four runs and six sixes.
He hit his last international was at the Champions Trophy in England in June.
https://twitter.com/ICC/status/920601209601449984
The 33-years-old player dominated the opposite team for third wicket with Hashim Amla (85) and 111 off 70 balls for the fourth wicket with JP Duminy (30).