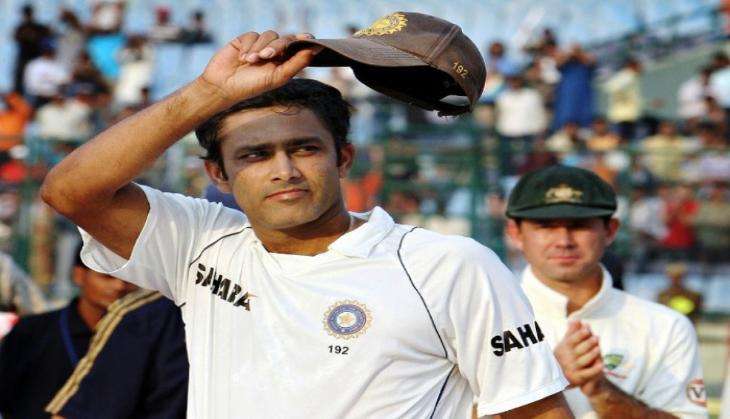 Anil Kumble, the new head coach of the Indian men's cricket team for the next one year, has pocketed a lot of achievements throughout his stellar cricketing career. Nicknamed "Jumbo" by his teammates, Kumble made his first-class debut for Karnataka against Hyderabad on 30 November 1989, taking four wickets and bagging a pair.
Here are some facts about the former Indian captain and present head coach.
1. Anil Kumble is third highest wicket taker in the history of Test cricket with 619 wickets.
2. Kumble was awarded the Padma Shri, India's fourth-highest civilian honour in 2005.
3. He is the only bowler ever to have taken all 10 wickets in a Test innings other than Jim Laker of England. Kumble took 10 for 74 in 1999 against Pakistan.
4. Kumble was appointed the chairman of International Cricket Council (ICC)'s committee in October 2012.
5. Kumble is the fourth Indian cricketer to have been inducted into ICC Hall of Fame.
6. He is India's all-time highest wicket-taker in international cricket.
7. Kumble took 956 wickets in his carrier of international cricket that lasted for 18 years.
8. He was the leading wicket-taker in the calendar year 1996 with 90 wickets at an average of 24.14 in Tests and ODIs combined.
9. In 2004, Kumble became the third spinner in the history of Test cricket, to grab 400 test wickets. He captured this mark in 30 fewer test matches than Kapil Dev and seven fewer than Shane Warne.