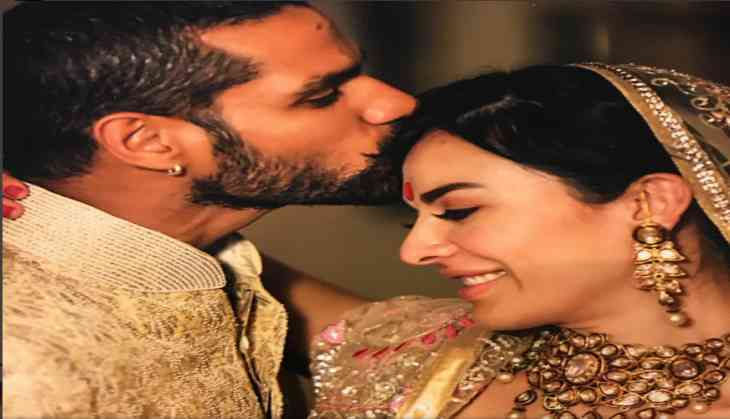 The explosive Indian opener Shikhar Dhawan is currently at the peak of his career. Well apart from his ability to hit sixes, the cricketer also knows how to make any moment special. 5 years ago, the cricketer had tied the knot with Ayesha Mukherjee who had two kids - Rhea and Aliyah - with her first marriage.
Shikhar Dhawan's marriage was given widespread media coverage because of Ayesha Mukherjee's past. Before marrying Shikhar Ayesha was a divorcee with two kids and there is also a huge age gap between Shikhar And Ayesha.
The duo has a fairytale love story, in which a mustache boy met the elegant Bengali beauty. Ayesha is an Anglo-Indian because her father was an Indian and her mother was English. She was born in India but soon after her family moved to Australia. In Australia, Ayesha got married to an Australian businessman, but their marriage was not successful and soon they parted their ways.
As there is a saying that some people are destined to meet each-other and no matter what they always find their way to each-other. One such destined couple is Indian batsman Shikhar Dhawan and his beautiful wife Ayesha Mukherjee. As they celebrate the 5 years of their marriage, Shikhar Dhawan took it to Instagram and wrote, "Hue poore 5 saal humari shaadi ko, lagta hai aise ki tumse pehle nah koi zindagi thi meri, bhar diye itne rang ki rangeen ho gayi yeh duniya meri..Har kadam pe mere saath tu, tu hi meri khushi tu hi meri baat tu, tujhse hoon main , dil bahar hai har raat. Saath rahe humara janmo janmo tak karta hoon yeh dua, tere dar pe jhuke sir mera hai meri yeh raza ...love u hun. Wish you a very 5th aniversary. @aesha.dhawan5 😍😍😘😘😘🤗🤗"
You can find love anywhere, even on social networking site Facebook. Shikhar Dhawan, came across Ayesha's FB profile, while scrolling down his Facebook feed. He felt an immediate connect with girl and the rest is history.