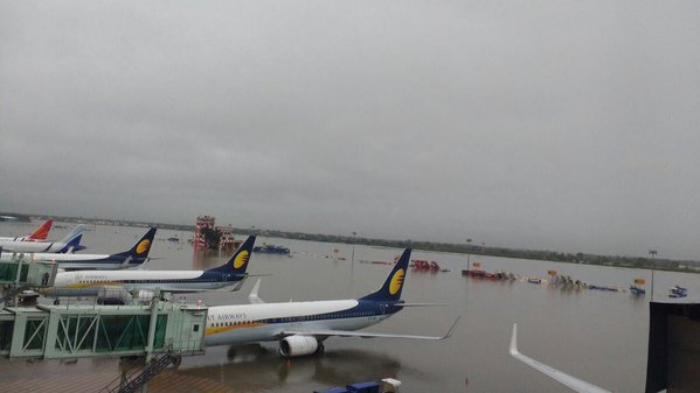 Despite the Aviation ministry's warning, airlines are making the most of the tragedy unfolding in Chennai.
With incessant rains and floods forcing aviation authorities to shut down operations at Chennai airport till 6 December, ticket costs have shot up overnight.
Also read: #ChennaiRains: A packet of milk selling for Rs 100, airlines making the most of tragedy
Plus, the non-functional airport has left thousands of travellers stranded in the city, looking for alternative avenues of travel. Many passengers are somehow making their way to Bengaluru.
A Bengaluru-Delhi-Indore flight ticket is being sold for Rs 56,000. The Times of India reported this morning, that on Thursday at 6 pm, the cheapest one-way Friday fare on the Bengaluru-Delhi route was Rs 24,000, offered by Spice Jet. In a matter of two hours the fare climbed to Rs 28,000. That's far more than the average ticket price one pays to travel to Kuala Lumpur from Bengaluru!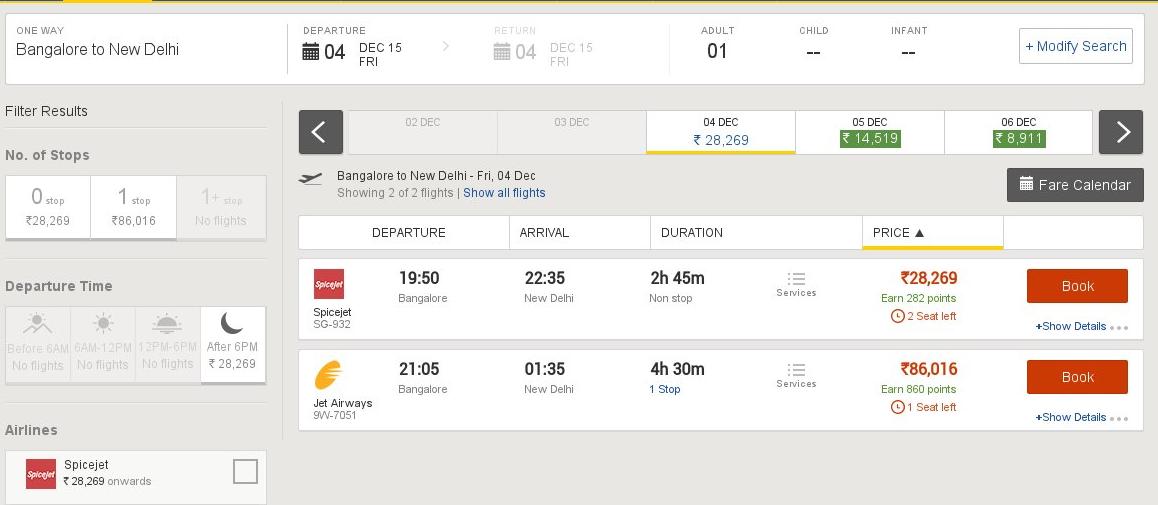 According to travel portal MakeMyTrip, a flight from Bengaluru to Ranchi was being sold at Rs 1,26,039 on Friday morning and a one-way economy class air-ticket on the Delhi-Bengaluru sector was as high as Rs 39,000 (inclusive of taxes and surcharge). Similarly, a Mumbai-Coimbatore one-way ticket was going at about Rs 11,000.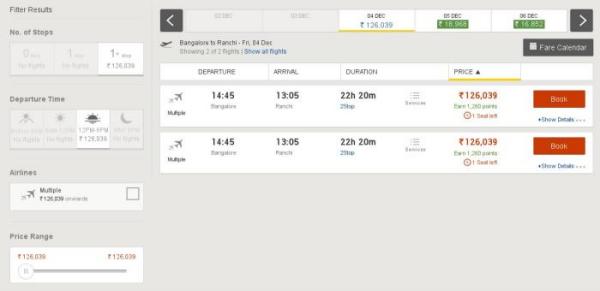 The price hike is more shocking beyond belief as the Aviation ministry had on 3 December warned airlines that it would intervene if the carriers didn't stop taking advantage of the situation.
"Air India and some private airlines have agreed to operate six flights from Arakkonam tomorrow and the day after tomorrow. A Rs 1,000 fare will be charged for travelling to southern states and Rs 2,000 for northern states," MoS for civil aviation Mahesh Sharma had said.