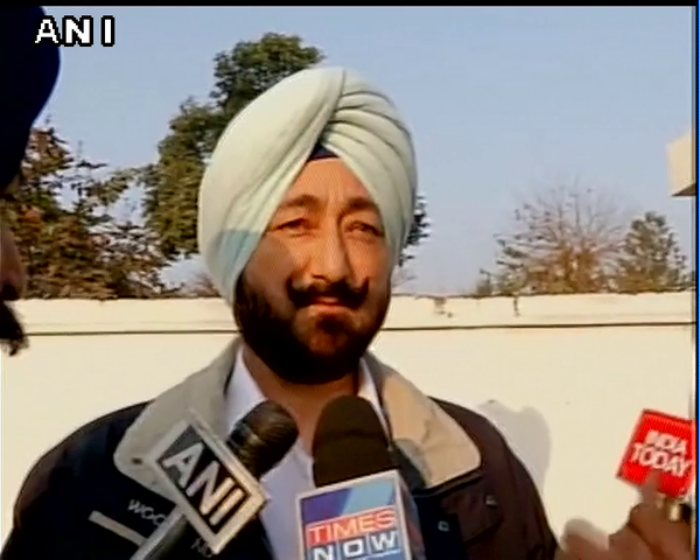 Superintendent of Police in Gurdaspur, Salwinder Singh, was abducted and later released by terrorists on the night of 31 December. Early on 2 January, gunmen stormed the Pathankot Air Force base and opened fire. Six gunmen were killed in the battle. It took 60 hours for the armed forces to neutralise all the gunmen. The operation claimed the lives of seven soldiers.
However, in an interview to Mail Today newspaper, Salwinder Singh has alleged that he had informed the authorities about the possibility of a terror attack in advance. He claimed that no action was taken despite his warning. "My duty was to share the inputs and I did that. If they did not act on time, that was their fault. The results are in front of you," the report quoted Singh as saying.
Gurdaspur MP's kidnapping
Salwinder Singh filed a complaint at Narot Jaimal Singh Police Station where he claimed he was abducted by the terrorists at around 11:30 pm on 31 December.
He said that the terrorists signaled his car for lift at a curve near Kolian village in the area and when they stopped, all of them entered the car and blindfolded him. Singh said the terrorists got rid of him after one of the terrorists pressed the hooter by mistake and they realised that he was not a commoner.
WATCH: "Armed men blindfolded me, they were talking in Urdu, Hindi and Punjabi" says Gurdaspur SP Salvinder Singhhttps://t.co/19t52T7HKd

- ANI (@ANI_news) January 5, 2016
Prime witness in the attack
According to the officials, five lady constables have already accused Singh of sexual harassment. However, this does not affect the prospects of Singh being made the prime witness in the Pathankot attack.
The Gurdaspur SP clarified his stand by saying that he was 'not under detention of any agency'. In another statement given to TOI, he claimed that the terrorists had come back to kill him on once they discovered that he was a policeman.
Singh's revelation is bound to raise questions on the lack of preparedness and action by the Punjab police and intelligence agencies.